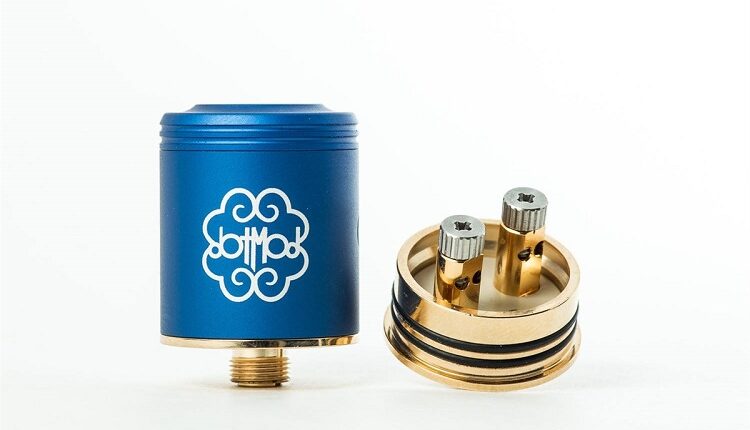 Review: Petri 1.5 RDA by Dotmod (Clone)
If you're looking to test out an RDA, and you don't mind buying clones, the Dotmod Petri 1.5 clone from Fasttech is a great deal for just $9.
This was one of my first RDAs, and I got it together with the Mutation-X RDA in a package from Fasttech.
The original costs $99 – ten times more than this little clone.
The Petri 1.5 has a dual-post deck, so it's not as good as a Velocity styled deck, and certainly more challenging to build especially for a dual-coil build. The airflow is fixed and limited, and there is no single-coil adapter either.
It makes a slight whistling sound when you vape it, which can be a bit annoying so make sure you line up the air channels with the coils to reduce the whistle.
I don't encourage buying clones, as it doesn't support innovation and in most cases the price difference isn't much. However, the original Petri by Dotmod is almost impossible to get at B&Ms near me, and not many online stores that ship to me have it in stock.
There are many different clones by different manufacturers, and some of them suck BIG time. So use the link below to get the exact DotMod Petri 1.5 clone you see in the video (black version). There are other colors as well, but these are lower quality and most probably made by different cloners.
Get this Dotmod Petri clone here.