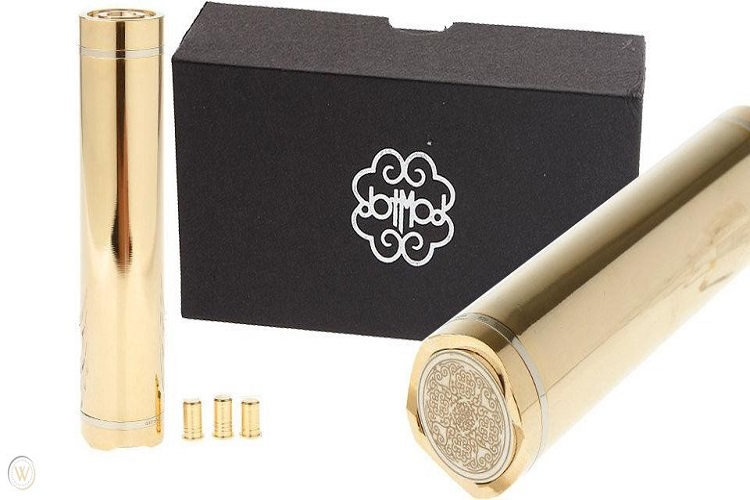 Petri Lite V2 Clone – Hybrid Mech Mod
If you're looking for a cheap, decent mech mod you may want to give this Petri Lite V2 clone a chance. At just $29 it does what it's meant to do, and looks great.
You can get it as a kit (hybrid mech mod + Petri V2 RDA) or separately.
In my previous review of the Petri V2 RDA I have already explained how the dripper works and how well the clone is built. In this review, I go through the important points again and show you how well it works with the hybrid mech mod.
If you've never used a mechanical mod – especially a hybrid mechanical mod – you will need to do some research on three important things:
Battery specifications and safety
How to build for your RDA based on your battery
How to maintain and clean your mech mod
Petri Lite V2 Clone: Pros
As you can see in the video, the Petri Lite V2 hybrid mech mod looks fantastic. The paint job is just superb.
The deck and screws all work flawlessly. You can grab the screws and tighten with your fingers, and move to a screwdriver when you've got your coils in position.
The flavor is great, and vapor production (depends on your build) is fantastic
Simple, not too many parts to deal with
Petri Lite V2 Clone: Cons
For the price, there aren't many cons, but I will list a few subjective cons. Also, since this is a 1:1 clone, some of them are "borrowed" from the authentic:
The color of the hybrid mech mod and RDA isn't 100% the same, although it's very difficult to notice
No air flow control for the Petri V2 RDA clone, just like the authentic
The dual-post, single-hole deck is a bit harder to work with with you want to do a dual-coil build
Since this review, I have actually purchased an authentic Petri Lite V2. Although the authentic uses better materials and fires a little harder, you cannot argue with the value for money you're getting with the clone.