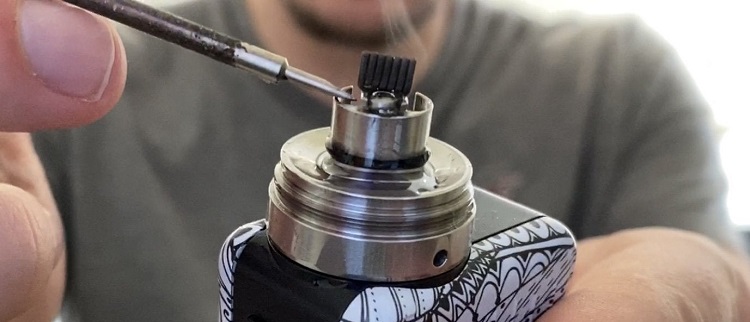 Kayfun V5 Coiling & Wicking for Best Flavor?
If you own an authentic Kayfun 5 or a good clone like the SXK Kayfun 5, you're in good hands and it will be probably be your daily go-to tank for a long time. I want to show you a build that I like, which I personally think will give you wonderful flavor.
I love clapton coils, but I love twisted wire even more. What's the difference?
Well in my personal opinion, clapton coils produce lots of vapor and good flavor, but they tend to gunk up pretty fast. As a result, you get less accurate flavor over time, and you will need to dry burn / re-wick every few days.
With twisted wire, I think you can get good vapor and even better flavor, with less gunk build up. I also think twisted wire works better for fruity juices and low-PG juices. Again, this is my personal opinion and you may have a different experience.
In this Kayfun V5 coiling & wicking tutorial, I show you how to work with twisted wire. If you're a fan of claptons, I show you a clapton build in my original Kayfun V5 review.
I'm using the UD Twisted Wire spool, but I also recommend other brands like Vaportech or Demon Killer. Of course, you can also make twised wire yourself with basic tools and 28g or 26g Kanthal A1 wire.
I'm actually doing this particular build on the SXK Kayfun V5 Mini, which is shorter but maintains the same build deck characteristics. The flavor is fantastic in the Kayfun V5 Mini, even better than the full-sized K5s.
What do you think of this build tutorial? Did it help you much?
Let me now in the comments!