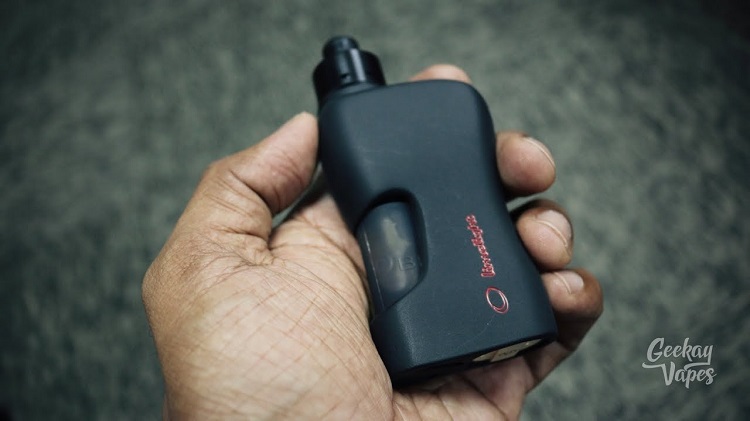 Mosfet Squonk Mods: Good, Bad & Ugly
In my previous video I showed you what happened to my Punto Zero v1 mod after it autofired with no warning. In this video I want to take it one step further and go into details about Mosfet safety.
Before making this video, I have contacted two Mosfet manufacturers and modders who have made more than 800 Mosfet mods combined. This is the source of my information, and I believe the insights I got from these guys who have actually worked with the Mosfet boards.
So let's start..
What is a Mosfet?
It's actually two acronyms combined: MOS and FET.
MOS: metal-oxide-semiconductor
FET: field-effect transistor
So we get the commonly known MOSFET. A mosfet acts like a gate in basic electronic circuitry, and is used in many different applications. However, using a MOSFET in devices that tend to get soaked with liquid, moisture and grease is pretty unique to vaping, especially squonking.
Are Mosfet Mods Safe?
Advantages in terms of safety:
Amp limitation to prevent straining batteries
Low voltage cutoff preserves battery life
Short circuit protection prevents venting batteries
Maximum firing time prevents accidentally button presses
On/Off feature makes the mod more portable and safe
Reverse-polarity / reverse battery protection protects user
Other advantages of Mosfet squonk mods:
More options in terms of design, shape and size
Less maintenance required, compared to a mech mod
However, most of these features and claims are pretty much untested and uncertified by third-parties. Lets take for example the "Reverse Polarity" protection.
Ideally, when you put your batteries in the wrong way, the mod should not work at all. This is by far the most commonly acceptable definition of reverse polarity protection.
I did a test which features the Bomberpro, Bomberino, Switchfet & Clickfet, all of which are manufactured and sold to modders. It's a similar business model to Evolve making DNA boards that power vape mods, but they don't make mods themselves. I also included some custom mosfets, that were designed and made by the modders themselves.
And here's what I found. Most of the Mosfet mods do not actually have "reverse-battery protection", at least in the sense that is understood by users. Since this video I have received pushback from the manufacturers who claim that my definition is wrong. They insist that their boards have "reverse battery protection" because no current passes through the Mosfet itself.
If that is indeed the case, then:
How do you explain the thousands of mods and many different boards that exist in the market and actually do not work when you insert your battery incorrectly?
How do you explain the same words and terms used in DNA and YiHi boards.
What do you call the feature in the Mosfets where putting in your battery the wrong way doesn't automatically fire your RDA?
Excuses. This claim is in all their marketing materials, and clearly wrong. That's my conclusion.
Mosfet Failure Rates
From 10% to as high as 15% for the Bomber Pro mosfet, out of the box
Unknown / undisclosed data for the others
These figures are provided to me George Sablayan from Proteus Progeks, who actually tested the failure rates before putting the boards into his mods. He got 40 rejects for 450 Bomberpro chips, so that's just below 10%.
I am pretty sure most modders would just put the Bomberpro mosfet into their mods, and are not even aware of these failure rates. You could be holding a mods that has a prolematic Mosfet board, and you will never know until things get pretty ugly.
My Punto Zero V1 that I showed you the other day, worked just fine. Until of course, one day it auto-fired, burned, and got me banned from vaping anywhere other than the balcony of my home.
How to Make Mosfet Mods Safer?
Most Mosfet mods are not liquid-proofed. I didn't know that myself until now.
The first thing you can do, if find out from the modder if they have water-proofed the Mosfet boards. This can only be done by the modder after soldering the wires in. It cannot be done by the manufacturer of these boards.
If the modder has no clue why you would want it waterproofed, you should be worried. Most Mosfets boards have something called "conformal coating" applied, which is a very thin polymeric film material. It can only protect moisture and dust. However, it doesn't protect the wires that the modder has soldered in, and especially not against thick, sticky VG liquids.
The good news is that you can do this yourself. I was in contact with George Sablayan from Proteus Progeks, who told me all you need is clear nail polish. According to him, he tried silicon, gel types, and polyurethane, but nail polish beats them all.
It does however, require some work. First you need to get access to the Mosfet board itself, which can be difficult for most Mosfet mods. The board is usually hidden away underneath a faceplate or located somewhere you cannot get to without removing the 510 and other parts.
In this example, the Malu by Proteus Progeks is made in such a way you can easily remove the top plate, and along with it the Bomberpro Mosfet. With a screwdriver you can isolate the Bomberpro and silver contacts.
Then I just used a regular clear nail polish on the entire board, except the mechanical parts like the switch. Do not get any nail polish on the switch!
Do the front and back, and repeat one more coat after the first coat dries. You now have a liquid-proofed Mosfet mod.
George has used the same process in liquid-proofing his Malu squonk mods, which as you can see from this video he shared with me, is pretty convincing. Of course I'm still not going to pour liquid over mine just to test his method. This video, and the complete guide on how to liquid-proof your Bomberpro /Malu mod, is on the Proteus Progeks Facebook group.
The other thing is to determine the location of the Mosfet itself. It should be either right below the 510 or to the side. You can usually tell by where the fire button is, alsthough sometimes it may be using a remote switch which means that the actual board doesn't need to be right below the firing button.
In my opinion, having the Mosfet right under the 510 is the most risky option, especially if it has not been liquid-proofed. Every time you squonk and especially if you oversquonk, there's always a chance of some liquid getting on to your board.
You should also make sure you are not abusing the limitations of the mosfet. Usually, you should not build below 0.2 Ohms as per the manufacturer's specifications. Most Mosfets also have an amp limit, which you should take note of if you understand Ohm's law.
Last but not least, the best thing you can do as a user who many not have all the information, is to treat Mosfet mods like a mechanical mod.
Forget all the hype that the makers of these Mosfets want you to believe. Three clicks to turn off the mod? That's great but you never know when that would fail. So just take your batteries out every time you're done using your mod, just like you would with a mech.
Clean your contacts, use a paper towel to get all the liquid off your 510 area whenever possible. And of course, if you're not going to use a mod for some time, do not just leave it there with a full bottle and wicked-up RDA soaking with liquid.
Mosfets are here to stay, and they will only get better with time. For now, it's up to you to decide if you need a Mosfet mod, and if you say Yes, learn how to use it safely.