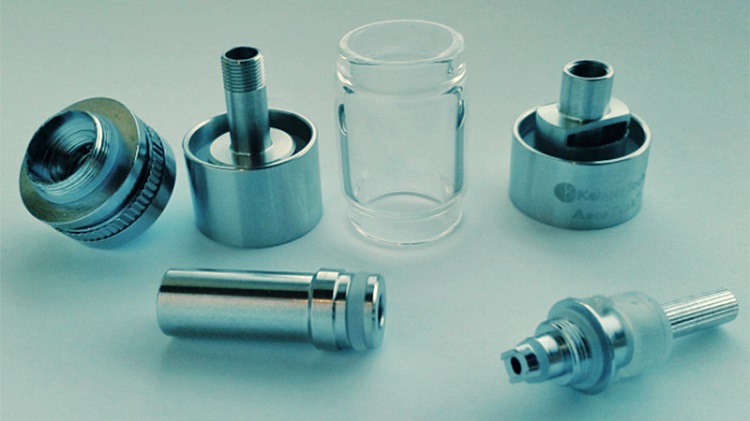 Kanger Dripbox Problems Solved: Cleaning, Wicking & Changing Coils
Looks like there are many Kanger Dripbox problems surfacing on the forums. It's not that surprising, considering that the Dripbox is a new type of vape experience for most people.
Kanger has made a game-changing device, with a simple squonk mod and replaceable coils that can give you bigger RDA-sized clouds. Plus, they have made those coils so affordable. Buthte coils are far from perfect, and can sometimes be the problem you're not getting a good vape.
In my previous review of the Kanger Dripbox starter kit, I left out some tips on how to change your coils and how to just wick the existing coil with some Kohgendo or organic cotton. I wanted to wait till my replacement Subdrip coils arrived from Fasttech, but it was taking too long so I decided to record this tutorial anyway.
In this video, I give you all the tips you need to change your Subdrip coils, especially how to fix the messed up cotton before applying ejuice. I also show you how to clean the gunk from your coils using dry-burn and how to wick your Dripbox RDA with some cheap organic cotton.
You do not need to buy anything extra. In your Kanger Dripbox kit, you already have some organic Japanese cotton. Use that when you want to rewick. Of course there's also an additional coil included in your kit. Other than these things, you need a bowl of water for cleaning up the gunk in your coils.
These tips are not specifically to solve Kanger Dripbox Problems. They can be used when you want to re-wick most rebuildable tanks and RDAs. I hope you can learn something from them!
I've been loving my Kanger Dripbox so far. It's fucking simple, perfect for noobs who want the RDA experience minus the RDA hassles.
If you're into squonking, check out my compilations below: