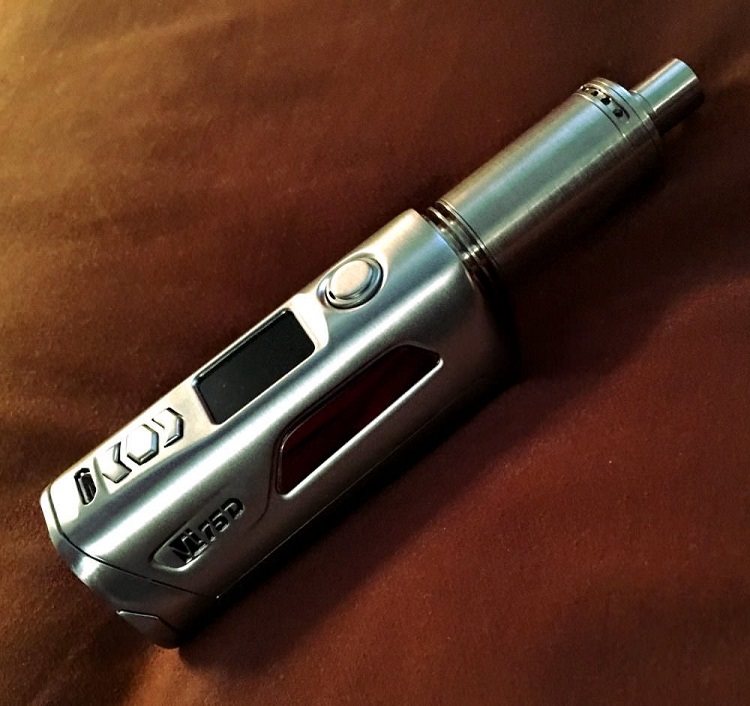 Hcigar VT75 Review – Best DNA 75 Device?
I've never owned an Hcigar mod, but I just could not pass up the Hcigar Vt75. I looks great, is powered by a proven DNA75 chipset, and it's affordable. But what else do you need?
I do own a Vaporshark DNA200, but the internal 900Mah battery leaves me wanting. So when new DNA75 devices hit the market, I knew something awesome would be popping up soon, just didn't expect it to be from Hcigar!
Here are the specs for the Hcigar Vt75:
Powered by the Evolv DNA 75 chip
Output mode: TC – Ni / TC -Ti / TC – SS / VW
Body is made of zinc alloy, aluminum alloy
Does up to 75W, Temperature control ranges between 100 – 300 C / 200 – 600 F
Support atomizer resistance range: 0.08 – 1.0ohm
Work with single high-rate 18650 or 26650 battery
Can be set up and fully customized through Escribe software
510 spring loaded threading connection
Screwed battery cover
Slant ring / beauty ring included
Hcigar VT75 Pros
I like the build quality, the weight and how it feels in my hand. The diameter of the atomizer port is 30mm, so you can fit all your 24mm and 25mm atomizers with ease.
The beauty ring is a neat touch, and will be appreciated by stabwood mod collectors who love stuff like that.
Power, performance, accuracy – all take care of by the Evolve DNA75. This is the first mod to get a 10/10 score from me.
Hcigar VT75 Cons
Nothing that I can find at the time of the review, except for the inherent weakness of the DNA75 chipset itself. Trying to fire your atomizer above 60w with anything but a fully charged battery will give you the "Weak Battery" warning.
You can ignore the warning and continue vaping if you so choose, but the warning is persistent. You can use Escribe to change the words from "Weak Battery" to "Good Job" if you so wish, but remember the warning is there for a purpose.
Overall, the Hcigar VT75 is a winner. Now that I also have a Therion, I think I still prefer to use the Hcigar. I just feels better when I vape.