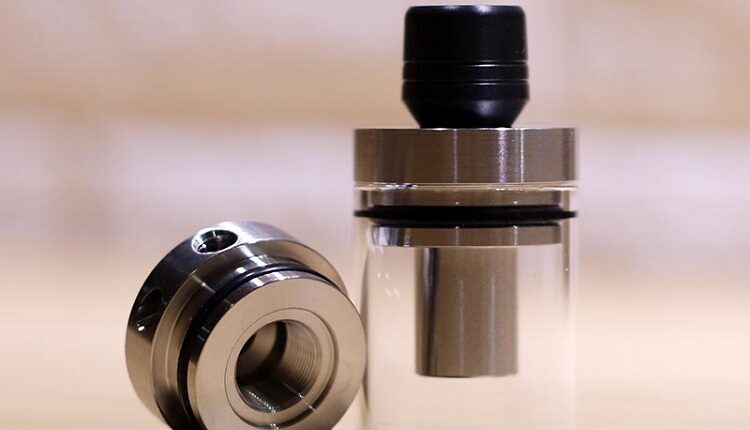 Kabuki Five Pawns Fantasy Clone Review
I recently got a Kabuki Five Pawns clone at an online vape auction FaceBook group, and when I saw the Svoemesto logo at the bottom I was completely confused.
Is there really such a thing as a Kabuki Pive Pawns, let alone one designed by Svoemesto?
As it turns out, this is a "fantasy clone" – a clone of something that doesn't really exist. Well, can it even be considered a clone then?
I did a lot of searching for this on Google, and came up with nothing. Then I panicked – was I just scammed out of my money? When I tested it out however, this Kabuki Five Pawns exceeded my expectations!
The Mysterious Kabuki Five Pawns in Detail
Firstly, the packaging is awesome. Better than any clones I've bought. Heck its even better than the packaging for some authentics.
Capacity: 3.0 ml
Tank height: 35 mm
Height: 53 mm
Diameter: 22 mm
Build: Medical grade 316L, pyrex glass tank, peek insulator
Compatible coils: Nautilus/Mini triton
Second, it uses standard Aspire Nautilus BVC coils or Aspire Triton Mini coils, which is great. The Nautilus BVC coils have been around for some time, and I enjoyed using in on my now-destroyed Aspire Nautilus clearomizer.
Third, the airflow on this seems to have been redesigned from the authentic Kabuki by House of Hybrids. This left me even puzzled… is this an improvement or a mistake?
Clearly, this was not made by Svoemesto, you know the people who made the Kayfun V5, Kayfun Mini V3 etc.
The worst part of this fantasy clone was the driptip – man was it filthy! After washing it like three times and wiping it clea on the inside, it still tasted like machine oil.
The vape itself was fantastic, due to the BVC coils of course. The airflow was tight and nice, and was easily adjustable with a flat head screwdriver.
The Kabuki Five Pawns Fiasco
Anyways, after I did this review, the official Five Pawns account left a comment on my channel, but not before the actual manufacturer (I think). The people at Five Pawns were pissed off, and I can understand that.
So as it turns out, I may be one of the only few surviving humans with a "Kabuki Five Pawns" fantasy clone. Maybe it will be worth millions in the near future?
I do not want to link to the site here, so watch the video for more information!