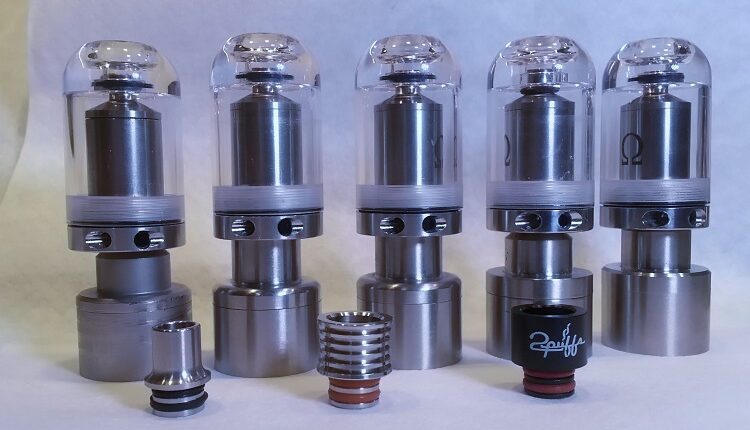 Kayfun Mini V3 Clone Review & Wicking
In this Kayfun Mini V3 clone review, I show you everything you need to know about the Kayfun Mini and how it works. Althought this is a clone, the build quality is great and everything is designed to match the authentic as closely as possible.
Now, as you know the authentic Kayfun Mini V3 costs about $99, and it's said to be the Kayfun with the best air flow contro and flavor. The Kayfun V5 takes a lot of cues from the Kayfun Mini V3.
The Kayfun Mini V3 Clone
The clone I reviewed in this video costs about $13, and is one of the best clones out there. The build quality is superb, the threading is smooth, and I've had absolutely no leaks whatsoever from using it.
Some basic specs for the Kayfun Mini V3 clone:
19mm diameter, 58mm height (with driptip)
made of 316 stainless steel & glass
top-fill tank with 2ml capacity
adjustable liquid control and air control, with 4 air holes
510 threading connection with djustable center screw
Overall Impressions of Kayfun Mini V3
The Kayfun Mini V3 is meant to be a Mouth-to-Lung type of atomizer, but it's certainly has a big enough airflow for a fomfortable direct-lung vape. The flavor is pretty accurate, but due to it's size you can only have 2ml in there, which I think is pretty low.
It's easy to do a single coil build in here with a 26g or 28g wire, but thicker wires like Clapton wires may be a challenge. The post deck is ok and definitely easier to build compared to the Kayfun V4.
I used the airflow exactly as it was, and I loved it. Adjusting the airflow can be a hassle, but you probably only need to do it once or twice anyway. In this video I also show you how to build and wick on the clone.
Get the authentic Kayfun Mini V3 at the best price here.
Get the Kayfun Mini clone for about $13 here.