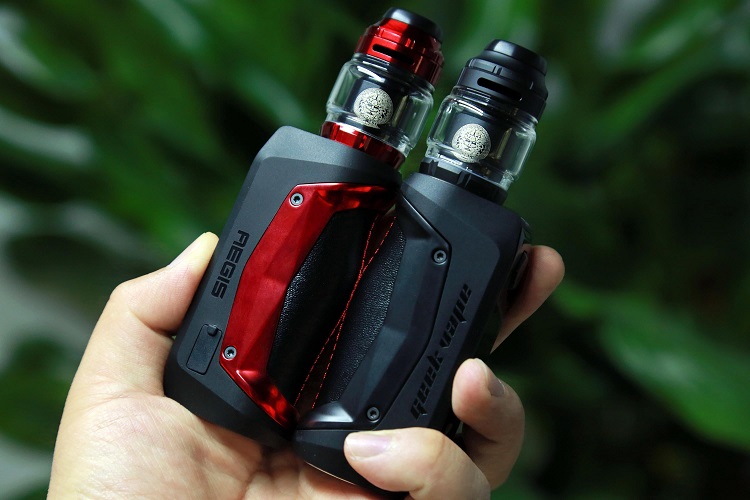 Geekvape Eagle Review & Comparison
The Geekvape Eagle comes with a new type of removeable, rewickable and rebuildable RBA, is 24mm wide, and is the said to be the next big thing in the cloud chasing arena. But is it any good?
Well to be honest I don't have many tanks this size – the Sense Herakles RTA-2 and the Smok TFV-4 are exceptions. I don't particularly like huge tanks, but I do have a soft spot for Geekvape products.
I loved the Griffin, Tsunami and Avocado. So I figured, I would love this one too. I was right, but there was just a few things I didn't like about it.
Geekvape Eagle Pros
Well for starters, I oved the RBAs included – a single coil stainless steel one, and a dual-coil Kantal version. I think the dual coil performed better, but the idea fof these "hand-built" coils is really cool.
So you get two pre-built, pre-wicked coils that look just awesome. Are they really hand-built? Most probably.
You can easily rewick them, or remove them and put in your own build in there. That means you have a single coil and dual coil deck! The base of the RBA is ceramic, perfect for containing the heat and giving you better flavor.
Plus, you can get 6ml of juice in there, perfecto!
Geekvape Eagle Cons
I think the juice flow controls are a little stiff. I prefer the control on the Geekvape Griffin.
The top airflow is a big con for me personally. I hated any tank I've tried with top airflow – like the OCE Ace rant – and this one wasn't any different.
Sure, the top airflow feeds air to the coils and back up again, but I still think it kills some flavor. Plus, the top airflow makes the tank leak when it's upside down. I've tried it a few times, and it drains the tank completely when you place it upside down for a while.
Overall, I think the Geekvape Eagle is great value for all the good stuff it offers. The size may be a cons for some, but with awesome mods like the RX200 and RX200S, maybe you can get a new mod with it!
If you do get the Geekvape Eagle, my recommendation is to get the one without the top airflow. Sure you can just shut it off, but the version without the top airflow costs less and I don't think the top airflow is really necessary, at least for how I vape.