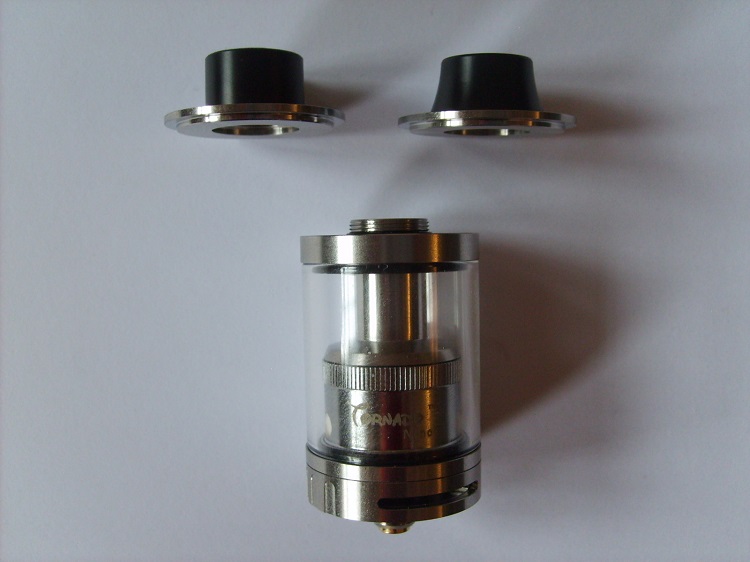 Ijoy Tornado Nano Review & Rewicking Test
I missed out on the IJoy Tornado full size RTA, so I was more than happy to try the IJoy Tornado Nano.
Here are the important specs for the Tornado Nano:
Stainless steel construction, pyrex glass tank
Holds 4ml of juice
Included color-changing tank, and lots of alternatives you can buy seperately
25mm diameter width & 50mm height
RBA deck included, with Velocity-styled deck
IJoy Tornado Nano: Pros
Well first off, I think the build quality is excellent. I'm not a fan of short tanks, especially short and fat ones. That being said, I think this is a keeper.
It comes with an RBA section so I'm not stuck to buying coils. The RBA section may have a learning curve, and you may get some leaks if you don't wick it properly.
In my experience though, I had no major issues wicking the iJoy Tornado Nano deck, and it can fit some mighty big coils.
The 510 center pin protrudes out a bit, so you can use this on your hybrid mech mods with ease. The red mod you see in the video is not a hybrid.
IJoy Tornado Nano: Cons
The coils appear to be re-wickable but I could not do it with my first try. Perhaps I was just too impatient. Anyways as you can see in the video, I completely destroyed it.
Some people say you can wick it by running the cotton through the cool from one side. So it's possible but perhaps not practical.