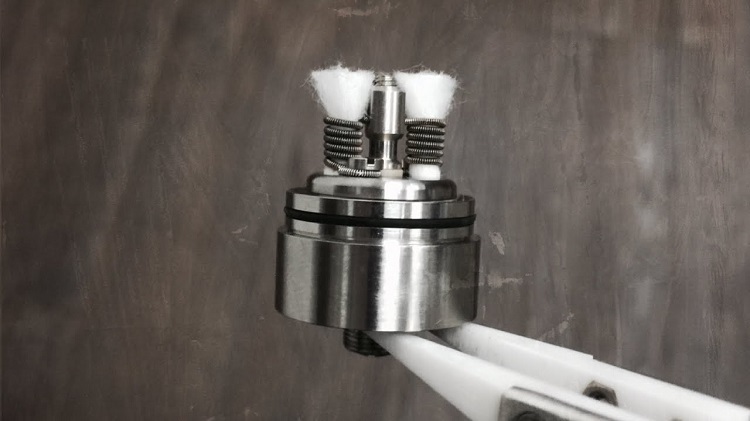 Vaponaute Le Mirage Coiling & Wicking Tutorial
In my previous review of Vaponaute Le Mirage clones, I edited the coiling and wicking part to keep the video short. I did however promise a separate tutorial for the Le Mirage Coiling, so here it is!
In this video I show you how to do a dual coil vertical Clapton wire build for the Le Mirage, how to remove and put back all the different parts, and how to wick with Kendo vape cotton. And yes, I am using clones as I do not have the authentic.
What I use in this video:
The Coil Master coiling jig and tools
The SXK Le Mirage – or you can use the SJMY Le Mirage
UD Clapton wire (Nichrome mix)
The Cfiber unregulated mod
The Kendo vape cotton – you can also use Japanese organic cotton
2.5mm diameter 7-wrap build
Alternatively, you can go for a 2.5mm x 5 wrap if you're using regular Clapton wire. My Nichrome mix Claptons actually result in a lower ohm reading.
The Le Mirage coiling is easy when you have the right tools. Well ok, it can be complicated at first, but with a few tricks you can easily slot both leads into the center post and have them straight and tidy!
The deck area is small, but that's going to give you amazing flavor, especially with the clapton coils. The base can get a bit hot with this build if you chain vape, so adding a heat sink may be a good idea.
I hope this Le Mirage coiling video was helpful for you!