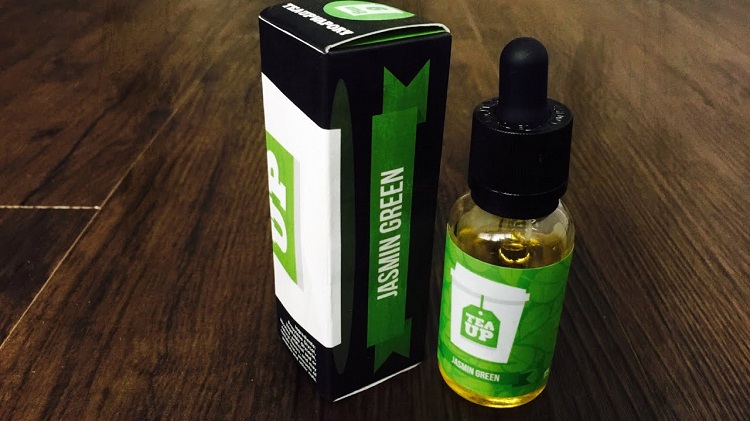 Green Tea Latte by TeaUp (Max VG) Review
Fans of green tea latte are going to absolutely love this – the Green Tea Latte max VG (100% vg) ejuice by TeaUp.
I love the design and packaging for this, and most importantly I am totally digging the flavor. It's a Max VG juice – which means its 100% VG, although technically no juice is 100% VG because the nicotine solution contains PG, and you also have the flavor and sometimes distilled water as a solvent.
It's got a decent amount of throat hit, so this would be perfect for your Kayfun Lite, Kayfun, and vape pens also. I give this the thumbs up, because personally I think this would be a great all-day vape for me, and the flavor is unique.