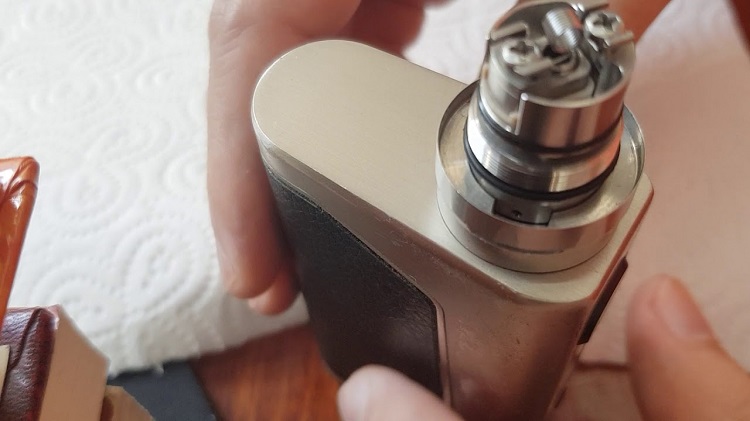 First Kayfun V5 Clone by SXK on FastTech
Well, barely a week after I uploaded my Kayfun V5 review, where I talked about the possibility of it getting clones pretty fast, we have our first Kayfun V5 clone by SXK on where else but FastTech.
It's hard to say for sure if its good or not, as it's currently on prelaunch. You'll have to wait till the first batch of customers get it and leave their reviews, as I mentioned on my FastTech buying guide.
It costs $24 which is pretty steep for a clone.
The Kayfun V4 clone by Infinite also cost about that much, but it was 1:1and seriously high quality. Plus, theV4 was considerably much more difficult to clone due to its overengineering, so you could justify the price tag a little.
The images on FastTech look great, but then again images can be fucking misleading. You notice also that the Svoemesto logo isn't there in the pictures, but I'm pretty sure it was Photoshopped out to prevent unwanted trouble. You can expect the logo in the actual clone, though the quality of the engraving can be poor.
It all depends on the first batch of reviews. FastTech users are active at leaving reviews and their opinions are usually pretty spot-on.
If you were curious about the Kayfun V5 but didnt want to spend $200 on it, then the SXK Kayfun V5 clone may be something you could get your hands on – if the reviews turn out to be good that is!
UPDATE: I have since purchased this Kayfun V5 clone and did a complete side-by-side comparison with the authentic. Watch the video here.
Get the Kayfun V5 clone at the best price here.