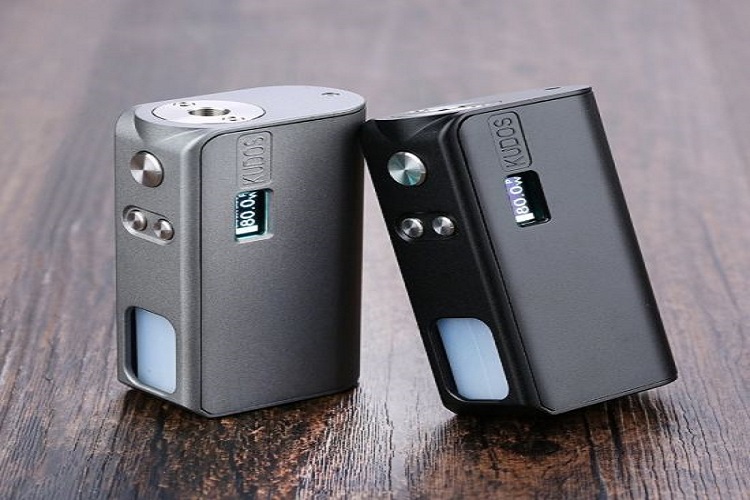 Squonk Mod by Steam Crave – Full Review
I'm new to squonking, and the first squonk mods I ever owned is actually the Kanger Dripbox starter kit. That setup was simple, but it worked. But the one thing lacking in the Dripbox was a screen, or in other words a regulated setup with a chip.
The Dripbox was unregulated and it worked most of the time, but I wanted something that allows me to fine-tune my wattage to get the kind of vape that I want. So, I got myself a Steamcrave Squonk Mod.
Yup, it's actually called just "Squonk Mod" as if its THE squonk mod or the only squonk box mod out there.
It's a 60 watt regulated mod that does temperature control as well, but only for Nickel / Ni-200 wire. It goes well with the Steamcrave Aromamizer V-RDA, but fits any squonk / bottom-feeding RDA easily.
The truth be told, I like the squonk mod but I still think it's no better than the Kanger Dripbox. For now, it's the only squonk mod that does temperature control, but that may change very soon.
Rumor has it, Kangertech is preparing to release a new Dripbox with temperature control and up to 200 watt to steam the thunder from the Squonk Mod and set the standards for a squonk box mod.
UPDATE: If you're into squonking, check out my compilations below:
The best squonking / bottom-feeding RDAs
The Squonk Mod costs $55 and has a amateur feel to it compared to the Dripbox, but I think its way too pricey. We'll see how much the new Dripbox is priced at to have the final say on the pricing for the Squonk Mod.
Get the Steamcrave Squonk mod at the best price here.