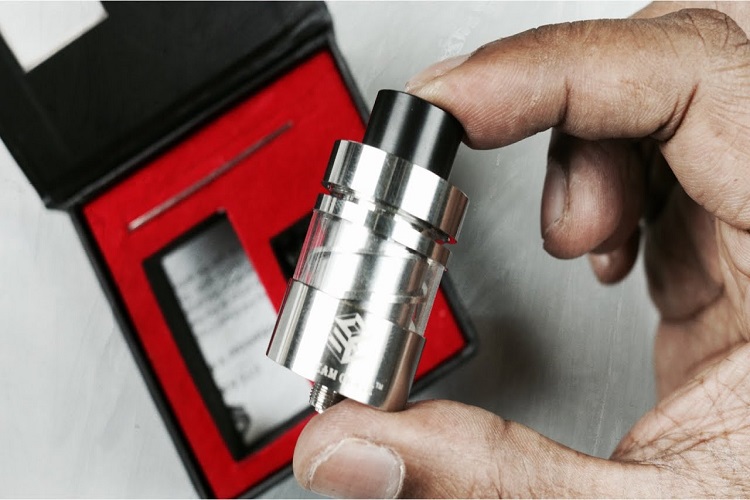 Aromamizer V-RDA Review – Bottom Feeder RDA
It's a 25mm RDA with a unique airflow system – the Steamcrave Aromamizer V-RDA! I got this together with the Steamcrave Squonk Mod, and the size doesn't matter when you pair them up, but what else is the Aromamizer V-RDA about?
First let's talk about the unique Cyclone airflow system. This cuts down the size of the build deck by a good 3mm or more, and is supposed to provide a cooler, smoother vape while reducing spitback significantly.
But to make it happen, the airflow was move to the top, and as I show you in the video, the control options are pretty redundant when the AFC is on top like this. It ha a Velocity-style deck, but the Cyclone airflow makes the distance between the posts smaller than other Velocity-styled RDAs.
Building and wicking on it is easy, and the vape is great. But as I said in the video, it's pretty costly and I'm not sure the quality of vape I get is way better than anything else I've tried.
Overall, the Aromamizer V-RDA is a great RDA. Although it made it to my best bottom-feeding RDA list, it's not the best squonk RDA I've found. The size means that it won't fit pretty on some of your mods.