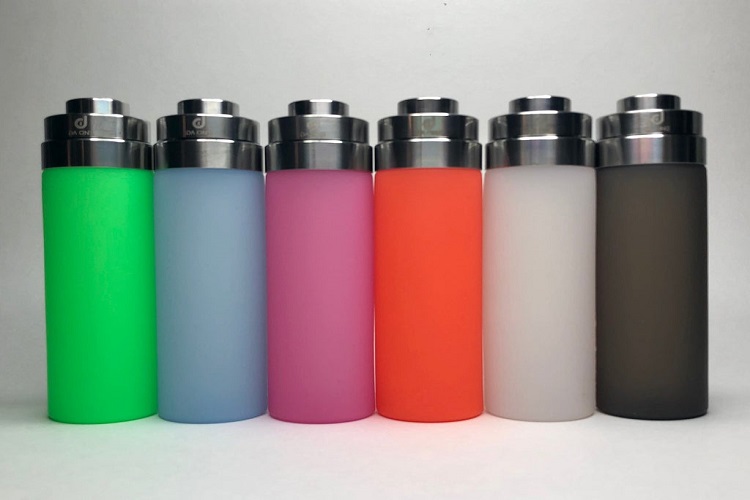 Squonk Bottles – Supersoft, ModMaker, Cappy V4, Supersoft Refill & More!
When I first got my Kanger Dripbox squonk starter kit, I didn't think much about squonk bottles. The black little bottles worked, and it worked easily.
Recently when I started shopping for non-mainstream squonk mods like the DPM Li-Mo, I started to think more about getting better squonk bottles. My search led me to discover many different types of bottles, mostly made in Europe, that were supposedly the best.
These are:
The Italian "Supersoft" squonk bottles
The Supersoft Refill bottles
The Cappy V4 silicon squonk bottles
The ModMaker bottom-feeding bottles
The Lukkos Silk premium squonk bottles
And more..
Finging and buying them proved to be really hard, and really expensive. For example, a single Supersoft bottle could cost €4.90 but the shipping would cost €20.
Plus, no website stocked all the bottles I was looking for, so I had to buy from two different sites, paying two high shipping fees. I was also taxed for these empty bottles.
Nevertheless, I think it was worth it.
In this video, I try to show you all the squonking bottles I have personally tried, including some cheap squonk bottles that came included with some clones like the Frankenskull clone. I show you how to fix those cheap bottles so that they at least work like they are supposed to.
All the bottles I show in this video were purchased from these two websites:
The bottle I loved the most were the Cappy V4 Kompakt squonk bottles. I love the dark color and the fact that it uses Delrin caps. This makes it much safer to use in mechanical squonk mods.
The other squonk bottle I loved was the 30ml Supersoft Refill bottle. Refilling your squonk setup will be much, much easier with the refill bottle. I regret not buying two of them! Looking at the high shipping costs I do not plan to buy another directly from any of the two websites I used.
I hope you liked this video about squonk bottles. Squonking is a big deal now, and I hope more modders would include at least a Supersoft or ModMaker BF bottle with their mods instead of hard, cheap ones!
This video was a part of my "Squonk Week" series. Here are the other squonking-related videos:
Click Here for Best Squonk Mods
Click Here for Best Squonk Atomizers