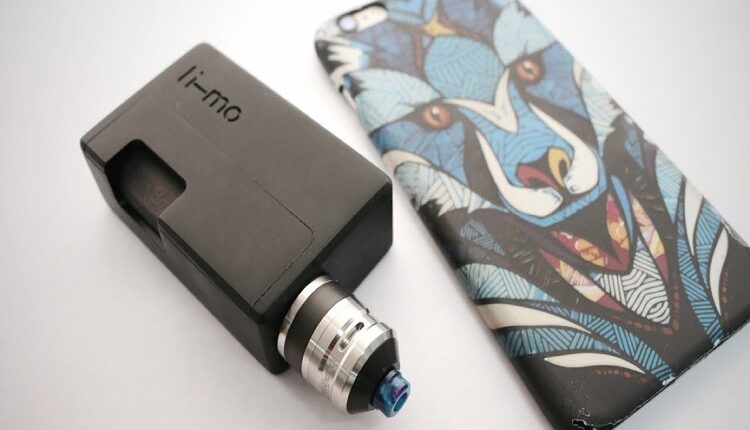 DPM Li-Mo – Regulated DNA Squonk Mod
I've been asked about this awesome DPM Li-Mo regulated squonk mod so many times in previous reviews, that I decided to actually review it.
I was hesitant at first because it's a "high-end" squonk mod. Plus, they have made so many improvements and variations. What you see in my review is from the earlier batches.
However, I've been using the DPM Li-Mo almost every day now, and it's become my favorite squonk mod, replacing the HCigar VT Inbox. If you're not up for spending $200 or more on a mod, check out my best affordable squonk mods list and also the best squonk RDAs list for other options.
I thnk I should at least tell you about it, and give you an unbiased review. First, here are some quick specs for the DPM Li-Mo regulated squonk box mod:
I have used the DPM Li-Mo more than most of the other mods I have reviewed, and I found both pros and cons.
DPM Li-Mo Pros
DPM Li-Mo Cons
The DPM Li-Mo is by no means perfect. Just because it's considered a high-end mod, doesn't mean there are no cons.
I find it surprising that no one mentions these cons on the DPM Mod International Facebook group. Then again, I forgot to mention a few myself in the video. Hopefully the written review will connect the dots and explain in better details what I was trying to say.
Overall, the DPM Li-Mo is an excellent requlated squonk mod, perfect for your squonking needs. It looks as good as an SVA Penguin, but costs way less and is much easier to buy.
So how do you get yourself one?
There is no direct way. You have to join their FaceBook group, and see if there's a new batch available for pre-order. You'll need to pay a deposit of 50%, and the rest should be settled before the mod is shipped to you.
If you're not sure, contact one of the group admins for help. I have always communicated with Sophia Tabangay and she was very helpful at all times. Dexter Val is another admin you might want to contact.
After writing this, I actually ordered myself a revamped DNA60 Li-Mo with carbon fiber faceplate and doors. I might decide to sell off my DNA75 Delrin variant in my used vape auctions, so keep an eye on the latest auctions.
This video was a part of my "Squonk Week" series. Here are the other squonking-related videos: