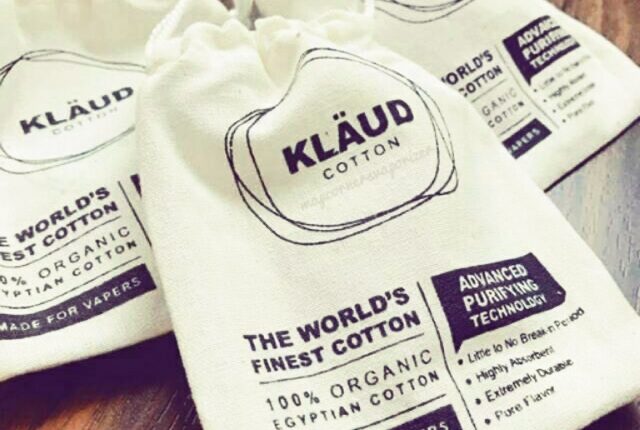 In this video, I review an interesting wicking material, Klaud Cotton. It's "premium" Egyptian cotton, not Japanese organic cotton.
The first thing you'll notice is the really neat packaging. Then you'll be amazed by how silky smooth it is. The cotton fibers are combed so they go from one end to another beautifully.
Wicking is a bit difficult as you're not working with pads here, so you'll need some experience using it to know exactly how much cotton to tear or cut for your atomizer.
The official Klaud Cotton website: http://klaudcotton.com/
You can get it here.
I could not find any US / UK sites that carry the Klaud Cotton, which is a shame since its actually pretty decent. From my experience it last longer than regular cotton, wicking is slightly better, and the flavor is well…. subjectively better.
Still, its not as good as Kendo or Cotton Bacon I think. Best for use in RDAs but I've used in in my Griffin and it works well, but a little harder to wick since the cotton is springy.