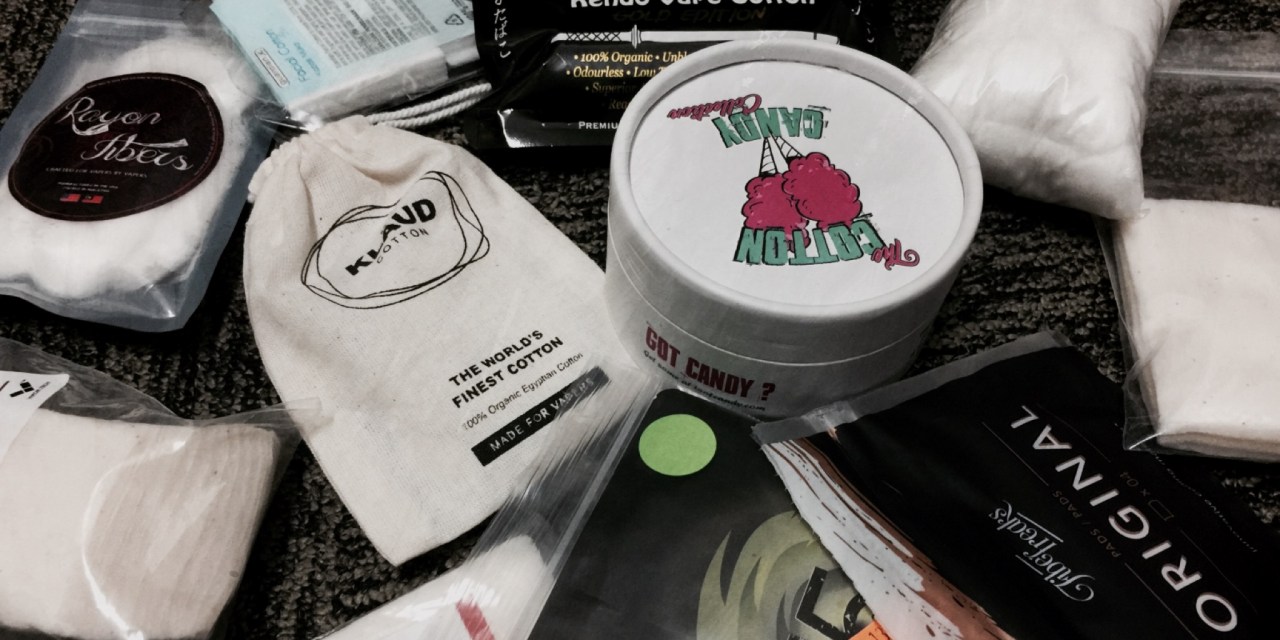 Wicking Wars – The Ultimate Quest for Flavor
What is Wicking Wars?
Wicking wars is a flavor-driven championship where two different brands of cotton (or cotton-like materials) go head-to-head, and only on comes out a winner. The championship starts with eight different brands that I am personally most familiar with, and one is eliminated in each episode.
My goal through Wicking Wars is to find one go-to wicking material that I can use in all my reviews, confident that I have tested them all in a systematic manner and discovers the winner.
If your brand of cotton is not features in Wicking Wars season 1, do send me your samples for inclusion in Season 2.
How Is The Winner Determined?
I use the same setup throughout the contest to ensure consistency – the Wismec Theorem, the Cfiber mod, 22g Alien wire (o.5Ohm), and the I Love Donuts 6mg juice.
I do a blind test on both setups, and announce which brand gives me the best flavor profile. I then eliminate the loser, and we move on to the next battle until a winner is crowned in the finale.