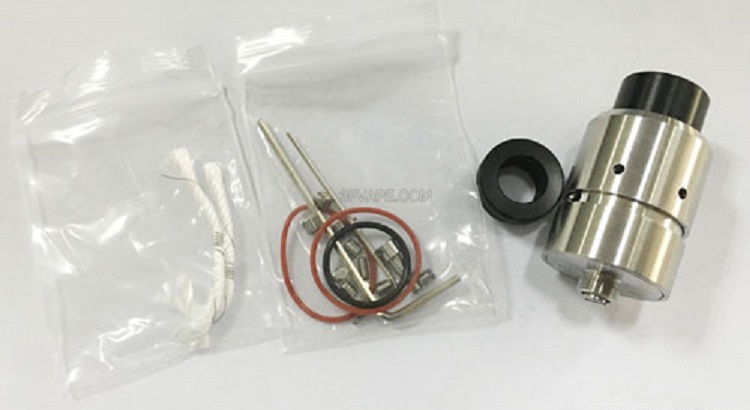 Velocity V2 Clone Review – Squonk Pin & Glass Cap Included!
One of the first clone RDAs I got was the Velocity clone, and in this review I show you what's changed in the Velocity V2 clone.
First off, I have to clarify that I do not condone clones, but in this case the authentic Velocity is impossible to find locally (for me). US-based online store simply do not ship to me. So, I got the clone.
As I show you in the video, this Velocity V2 clone is pretty similar to the authentic. There are a few changes from the original Velocity, like the larger post holes, thicker posts, and a slightly shorter height.
In case you're wondering, the changes did not give me a better vape over the version 1.
Velocity V2 Clone Pros
Of course, the price is a pro, and also the build quality. It comes with a cool all-glass topcap. It looks a bit fragile and definitely not for the clumsy vaper, but it's cool. The glass section has fixed airflow but that works for me.
Also, it comes with a squonk pin so it's perfect for me to use with my squonk mods like the Dripbox or Dripbox 160. There's a grub nut inside the 510, and you have to crew it out to get squonking to work. It works as good as any other squonking RDA in my list.
Velocity V2 Clone Cons
The clone comes in many different colors, and I feel like I should have gotten the stainless steel version as the paint job on the white looks a bit fragile. I'm guessing it will start to chip off after some usage.
Other than that' there's really nothing much to complain about the Velocity V2 clone.
Is it better than the version 1?
Well NO. However, if you want to fit in thicker wire in here like an alien clapton, the wider post holes in the V2 certainly helps. If you're into squonking, check out my compilations below:
By its own, the Velocity V2 clone is still a great buy, especially for the price and that sext glass top.