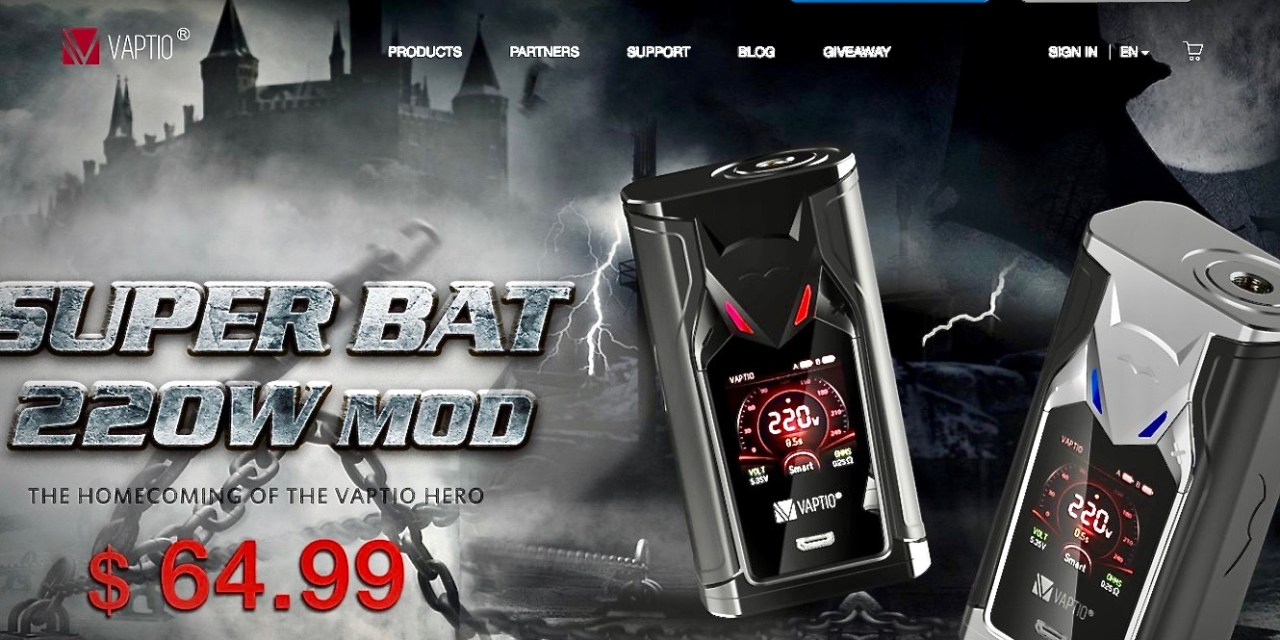 Vaptio – Affordable Vape Starter Kits
Vaptio is a company based in US with a manufacturing arm in China. They been rocking the market recently with tons of good-looking, affordable vape starter kits. Some of their products have been reviewed by Mike Vapes, Tia Vapes and Indoor Smokers.
These are their all-time best sellers:
Vaptio P-I TF –

A compact mod with built-in 2,100 MaH battery This mod can do up to 50w, but also capable of temperature control. The kit contains a 2ml top-fill tank that has juice flow control and comes with 0.1/03 Ohm coils.

Vaptio N1 Pro

– This is a 2/3

18650 battery

mod capable of 240w, and temperature control. The included 23.5mm Frogman tank has a 2ml capacity while the 26.5mm Frogman XL has 5ml. Both tanks are topfill. One interesting feature about the N1 Pro is the large color screen, with lots of important information displayed up-front for you.

Vaptio C-flat

– This is a tiny pod system with a built-in 350 MaH battery and max output of 15w. This mod perfect for Nic salts and small, high-resistance coils. Pos systems are becoming really popular nowadays thanks to the Nic salt craze.
You can browse through their entire product line, order and pay only US shipping rates from their website www.vaptio.com. As you can see most of their products are within the $10 to $60 range.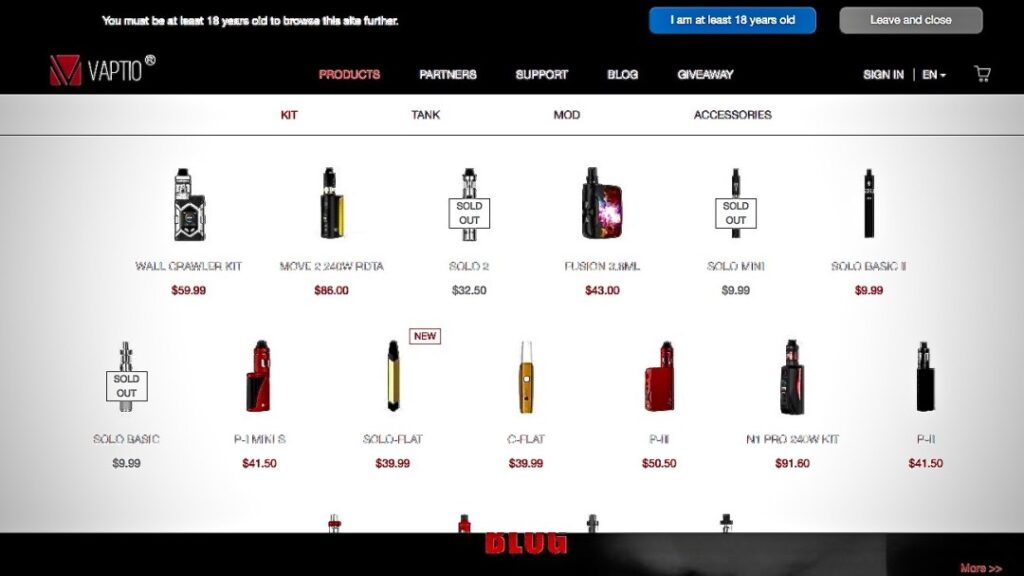 What really interests me is the pod systems. I have said in my previous video, I look forward to reviewing more MTL tanks and pod systems in 2018, so this might be a good place to start: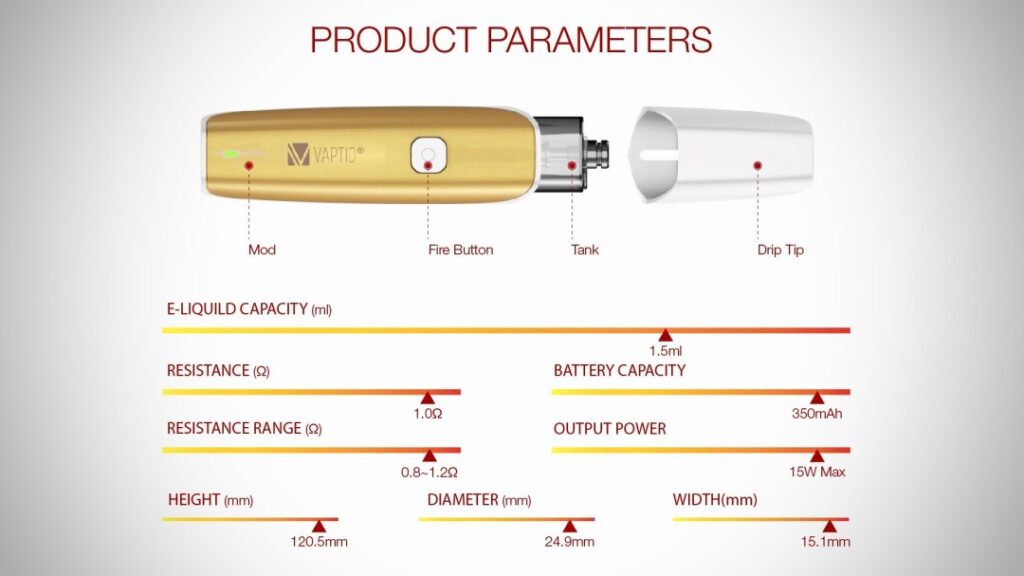 It does look like a great backup device to stealth vape or when vaping at home, where even the smallest cloud will send the wifey into a nagging spree
Vaptio also has a ton of new products for 2018 including the Wall Crawler kit which boast a large color screen and a very fast firing speed.
To get more information or to buy their products, just visit www.vaptio.com