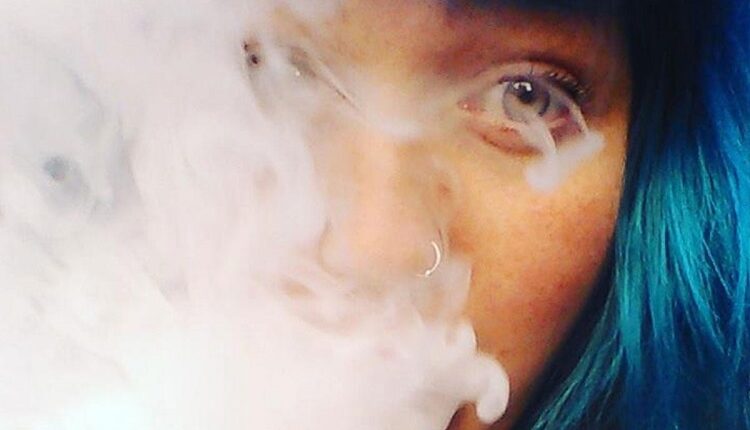 The Best Affordable MTL (Mouth to Lung) RTAs & RDAs
MTL or Mouth-to-Lung style of vaping is making a huge comeback in 2018, due to the resurgence of new vapers and the increasing popularity of nicotine salts. While before you have to show around in the high-end segment for a decent MTL tank setup, now you can get affordable ones from China. So I'm developing this list of the best MTL tanks, partly from my own experience and partly from user-submitted reviews across many popular sites.
I've divided the list into MTL tanks and MTL RDAs, and included some pretty good MTL clones as well. Since most people are not going to make a strict MTL tank, I would have to say that this list will consist mostly of tnkas and RDAs that range from restricted lung to MTL.
MTL Tanks
The largest selection of bottom-feeding RDAs are the 22mm range, and I've listed them here so you can easily find one that fits your squonker.
Dvarw MTL RTA (Clone) – $12
This is a very simple-looking MTL tank, but it's becoming hugely popular. 316 stainless steel and 6ml juice capacity. It is 24mm and has bottom airflow control.
There are many variations you can get for the clone, but I think the PEI tank version I link to has the best ratings.
GET CLONE
Kayfun Prime – $120
The latest and greatest from Svoemesto! A follow-up after complaint about the restrictiveness of the Kayfun 5 even with the additional "MTL kit".
Essentially, the 22mm Kayfun Prime recycles design like the juice flow control, top-fill and and AFC that you have already seem in the Kayfun 5. The main difference is the airflow holes itself – now adjustable from 1mm to 2mm in six increments.
Available as a 2ml tank with optional 4ml extension kit.
GET CLONE
Innokin Ares MTL RTA – $28
Innokin collaborated with the most popular MTL vape reviewer, PBusardo, to bring his ideas to life. The tank uses a genesis-style wicking which allows the deck to be closer to the driptip yet allow for more juice capacity.
The Ares is a 24mm MTL RTA with a 5ml juice capacity. The build deck is straightforward, what they are calling a "drop-in" deck. While the Ares is pretty new, I'm sure it's going to do really well.
GET BEST DEAL
ESG Skyline – $220
The Skyline RTA skyrockted in popularity since they introduced the Skycek and the concept of replaceable air-flow discs. With these discs you could go from a direct-lung to MTL rather easily, although the side adjustable airflow is still pretty huge.
There are over 12 different Airdisc configuations to choose from, with the smallest at 1.5mm single airhole. The most flexible but also most expensive MTL tank in this list!
22mm diameter and 4ml capacity when using the provided glass tank or 2ml when using the PC tank. With the new Skydrop kits, you can reduce the profile of the Skyline although at the expense of capacity.
GET CLONE
Digiflavor Siren 2 – $39
Oumier has hit a home run with the Wasp Nano. Its a tiny 22mm single-coil RDA that reminds me of the Hadaly, although it's much cheaper.
Its' pretty low profile too, and is easy to build on. The massive posts reduce the build deck, and the side airflows are compareable to the Hadaly.
You can now get the Wasp Nano in clear or all-black as well. I have to say the black version looks fantastic. This is the best authentic squonk RDA under $20, hands down.
GET BEST DEAL
Vapefly Galaxies MTL RDTA – $39
Fresh off the regular RDA version, the Vapefly Galaxies MTL RDTA also comes with a bottom-feeding pin. It is 22mm in diameter plus the 2ml capacity tank.
Like the RDA, it has a very interesting airflow design, and you can get a pretty tight MTL. The deck is easy to build on for a single coil round wire or larger build.
GET BEST DEAL
MTL RDAs
The 24mm squonk category is growing, and I've listed them here so you can maximize your squonk mods that support larger atomizers.
Cthulhu 1928 RDA – $20
This is as old-school as it looks, the MTL RDA by Cthulhu. Ok well, at least on the outside. The deck looks like a Kayfun deck, no logos and no design elements anywhere.
I think this one os going to be popular for whatever reason. 22mm in diameter, comes with a BF pin.
GET AUTHENTIC
Pelso V3 (Clone) – $14
The Pelso V3 ranges from restricted direct lung to MTL, using an AFC that has 5 holes on both sides. 22mm in diameter, with three PEI topcaps to complement the airflow sizes. Also comes with two driptips.
GET CLONE