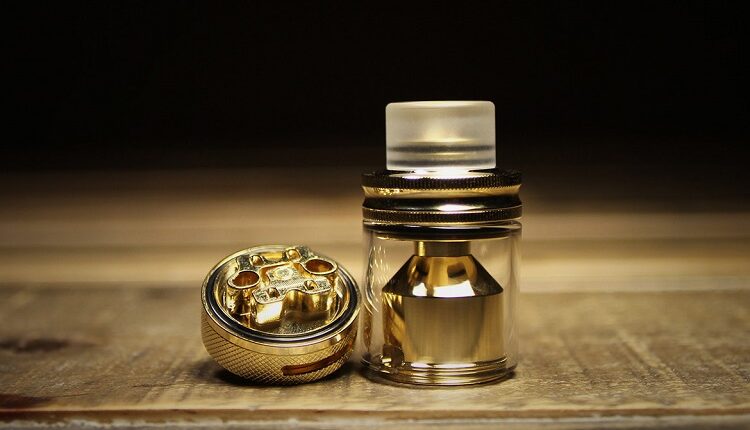 SXK Petri RTA Clone – 22mm & 24mm Versions
I've been waiting to get my hands on the SXK Petri RTA Clone for a while now, and my impatience also led me to get another 24mm version before it arrived at my doorstep.
The good news: I review both the 22mm and 24mm versions in this video, so you're getting two clone reviews today
But just when I wanted to do my review, I noticed that all Petri cones (including the Petri RDA clone and Petri Lite clones) disappeared overnight from most online vape stores like FastTech or 3FVape. They soon found their way back, but are not labelled as "Pti" instead.
I guess DotMod did some big legal push in China for this to happen, but the cloners always creep back
After all, there was so many DotMod clones out there, and I myself have reviewed three in the past – the Petri 1.5 clone, the Petri V2 clone, and the Petri Lite V2 mech mod clone.
It's not difficult to understand why – the authentic Petri RTA is also made in China but costs $70 – while the SXK Petri RTA clone cost about a quarter of that.
Here are the specs for the SXK Petri RTA clone 22mm:
2mm width, 49mm height

Floating postless deck

Wide bore drip tip

2ml juice capacity Pyrex glass tank

Adjustable bottom airflow control

Non-adjustable 510 connection
The 24mm version has 4ml juice capacity, and works pretty much the same as the 2mm clone.
Petri RTA Clone Pros
Here are the few things I love about the SXK Petri RTA clone:
It looks great, and I actually prefer the look of the 24mm. Gold is good but all know it's not real 24k gold like the authentic

Building on the post-less deck is easy, screws hold together pretty well in both versions

Top-fill works great with no leaks (if you get the wicking right)

Both vapor production and flavor is awesome (depends on your build)
Petri RTA Clone Cons
Here are some cons I found with eh SXK Petri RTA clone, although the cons attributable to the authentic:
The floating deck is a hassle – I have to mess around with the 510 pin every time I want to re-wick or rebuild

The 24mm version actually has better overall airflow and vapor, while the 22mm seems a bit too small for the build that I had in there, based on the provided coils
Overall, at about $17 – $22 the Petri RTA clones I reviewed in this video were awesome. This is something that you will love or hate.
If you hate it, I'm guessing its because of the look or the hassle of building on the RTA. But don't give it a pass until you've tried it out for yourself!