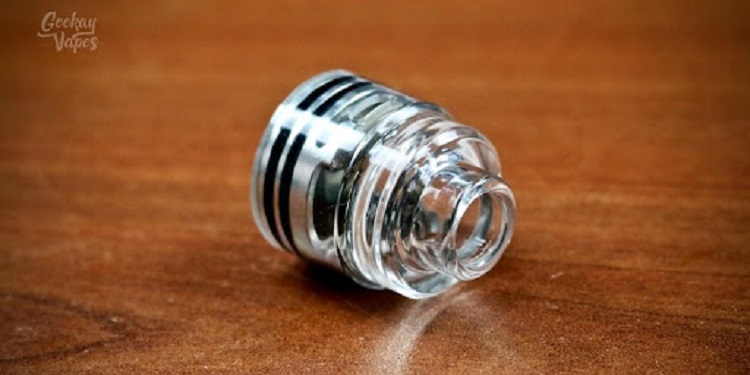 SXK Clear Entheon Caps – Another Perfect Fit
So In the same package as my YFTK Haku caps was this little gem – a clear cap for the Psyclone Mods Entheon. I do not have the SXK clone, but I do have two authentic Entheon RDAs from Psyclone Mods.
Same story here, I got an Entheon and then another one in a bundle trade deal. I do have a full set of Vikset caps for the Entheon, but it didn't have any clear caps. The SXK Entheon caps, you have to admit, looks damn great.
Perfect fit for the Entheon, and you do not need to use driptips since this is a one-piece cap. The hole is too narrow for a 510 driptip anyway, in case you're wondering.
Check out my Psyclone Mods Entheon review if you do not already own one. I've listed this as one of the best squonk RDAs because I truly feel that it is. Now that I have two Entheon RDAs, I plan to use them in many upcoming videos for testing different builds and coil types.
For $2.89 the SXK Entheon clear cap is a great deal.