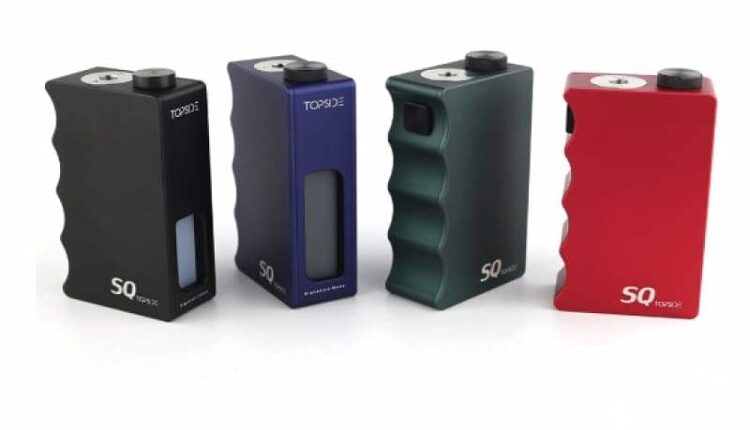 GKV Hybrid Mech Limited Edition
$240.00
Limited Edition GKV mechanical squonk mod with beautiful stabilized hybrid wood. Only six of these are available and no more will be made with these features:
Measures 75mm X 46mm x 26mm approx.
Made from stabilized brown malee burl and resin hybrid
SVF 510 with silver internals & locking contact nut
Pure silver top & bottom contacts
8ml dark or white food-grade silicon squonk bottle
Comes with certificate of authenticity
Personalized thank you note from GeekayVapes
The SVF 510 is a great performer in mech mods. You can turn the contact nut to make contact with your RDA's pin, or turn it counter-clockwise to break contact, and practically "lock" the mod from firing. For the quality of stuff used in these LE mods and the beautifully-treated finish, it's a great bargain.
Coupon codes available for Patreon, so you might want to become a Patreon first. Coupon codes are according to Patreon membership.
| | |
| --- | --- |
| Choose | Choose an optionYellow-Green & Brown HybridBlue & Clear HybridSparkling Blue & Brown HybridBrown & Clear HybridBrown & Dark Blue HybridLight Brown & Translucent Red HybridClear |
Quantity Add to cartSKU: N/A Categories: Mods, My Collection, Project Squonk Tags: mech mod, mechanical, squonk, squonk mod
Additional information
| | |
| --- | --- |
| Weight | 0.120 kg |
| Choose | Yellow-Green & Brown Hybrid, Blue & Clear Hybrid, Sparkling Blue & Brown Hybrid, Brown & Clear Hybrid, Brown & Dark Blue Hybrid, Light Brown & Translucent Red Hybrid |