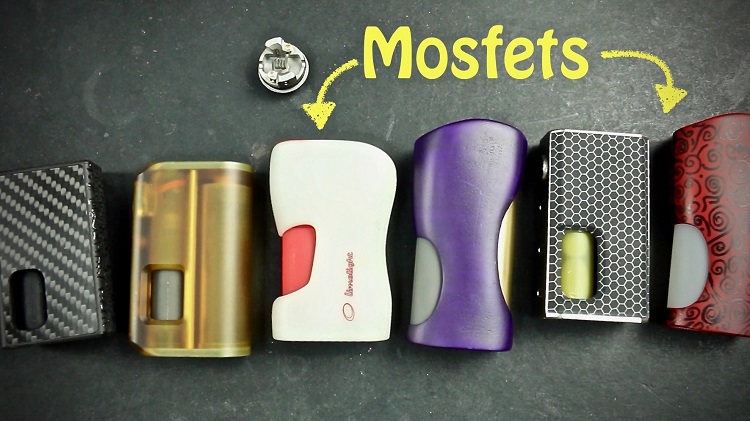 WARNING: Mosfet & Autofiring Mods
This video is a follow-up to my previous post on the Punto Zero autofire incident. It's actually been a few weeks since that happened, but I finally got around to recording a video.
You can get a much better look at the damage to my mod in the video, and I also talk a little bit about Mosfets.
What is a mosfet? It's actually two word combined: MOS and FET.
MOS: metal-oxide-semiconductor

FET: field-effect transistor
So we get the commonly known MOSFET. A mosfet acts like a gate in basic electronic circuitry, and is used in many different applications. However, using a MOSFET in devices that tend to get soaked with liquid, moisture and greese is pretty unique to vaping, especially squonking.
The Punto Zero V1 I had used the Bomberino Mosfet. It was one of my best-loved mods, more than the Punto Zero V2. I bought this from Oriental Vape (I don't buy from here anymore) somewhere around August or September 2017 so it was one of the later batches.
In truth, since I have so many products to test and review on an average week, I hardly used by Punto Zero v1. Every time I did use it, I was very careful and never kept the battery in when I have to put it into my bag.
I've had other mods autofire on me, but in two separate instances I caught it in time and prevented any serious damage. This time, not so lucky. I explain what really happened in the video.
After you watch this, make sure you watch my video on Mosfet safety tips and questions.