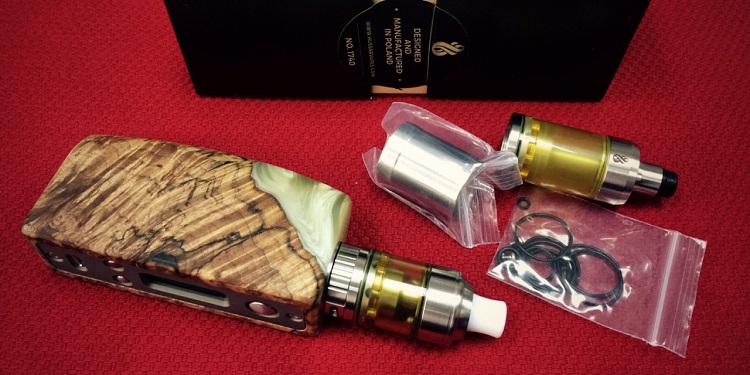 Hussar RTA V2 – What's Changed?
I recently got the Hussar RTA V2. The problem is I could not find any information, other than from the seller, about what's changed in the Hussar RTA V2 compared to the earlier versions..
Strangely, the official Hussar Vapes Facebook page doesn't even mention the V2.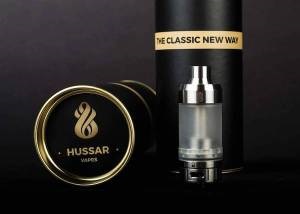 So here's what's changed, from what I can gather, may it help you:
The packaging – We're now looking at a cardboard box, with wood shavings inside as a cushion. The Hussar RTA is wrapped in bubble wrap, the stainless steel tank and spare o-rings in a plastic ziplock.
The ultem (PEI) tank – Apparently, the original tank was prone to cracking, so they've replaced it with an ultem tank. The micro tank kit also comes with an ultem tank now.
That's basically it! As far as I know, nothing else is different. I could be wrong, since the V2 is the only Hussar RTA I own.
You can see the older packaging in the image, I think that was classier. One thing about the new packaging is that it's NOT airtight. As a result, I found a little mildew on the tank. This is probably from air & moisture finding its was through to the deck of the Hussar RTA.