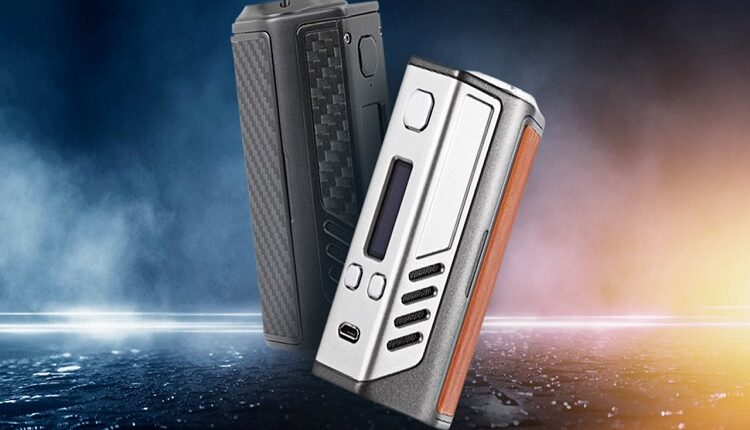 The Best Evolve DNA Box Mods
Upgrade to A Safer, Better Vape Experience.
When it comes to getting a mod, there are tons of options. However, if you want a safe vaping experience and the ability to customize your mods's chipset, nothing comes close to Evolve DNA mods. Evolve is a US-based company that is basically the Intel of the vape industry – they provide the processor that are used by different manufacturers in their own products.
Although other types of boards have caught up in some aspects, the Evolve DNA board is still regarded as the most accurate, safest and most customizable. Since manufacturers have to buy the chip from Evolve, DNA mods typically cost more. However, in the grand scheme of things, they are still pretty affordable.
This DNA mods list will keep growing and evolving over time, and I do drop a few mods off it to keep it current and relevant. I've left out almost all DNA 30 and DNA 40 mods, except those that are still popular today. Newer DNA mods will get added here after a while, when I can get enough reviews to gauge actual popularity.
DNA 250C / DNA250 Box Mods
The most powerful DNA mods you can find today. Some devices only do 133 watts (DNA200C) or 167 watts (DNA250C) because of the battery limitations.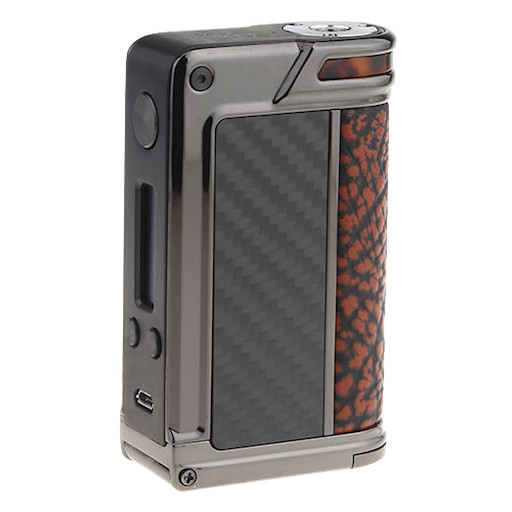 Lost Vape Paranormal DNA250C ($140)
Powered by dual 18650 batteries, it's a pretty solid mod to own. With the DNA250C board that is highly customizable, this is the mod for power and long battery life.
The mod can also act like a backup power bank, allowing you to change devices with the USB port. The styling is typical of the Paranormal series. Sometimes it works, sometimes it does not.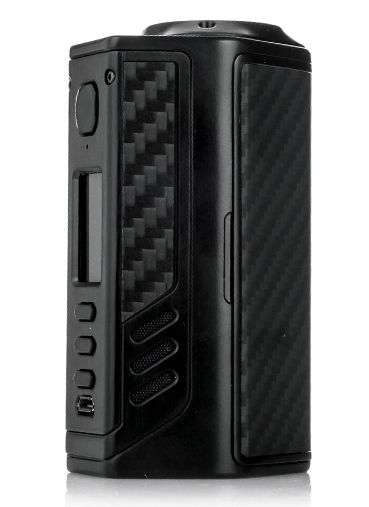 Lost Vape Triade DNA250C ($149)
Powered by triple 18650 batteries, this mod gives you luxury at no extra cost. Everything from the packaging to the build quality puts the Triade in a league of its own.
It costs only a little more than the Paranormal DNA250C, but of course it's larger and bulkier. Available in carbon-fiber and brushed steel looks, but you may see more leather options in the future.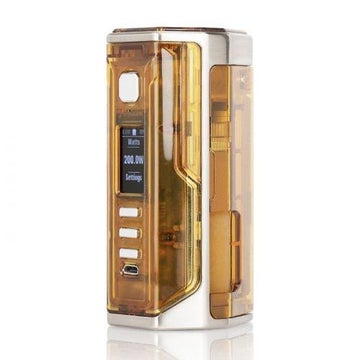 Lost Vape Drone DNA250C ($139)
Powered by triple 18650 batteries, this is the ultimate squonk mod for those who prefer lots of power and willing to sacrifice portability.
Improved in all the right areas from the previous Drone squonk mod, the new version comes in black and Ultem-like (it's actually polycarbonate) finish.
8ml squonk bottle, and the DNA250C also doubles-up as a powerbank via the USB.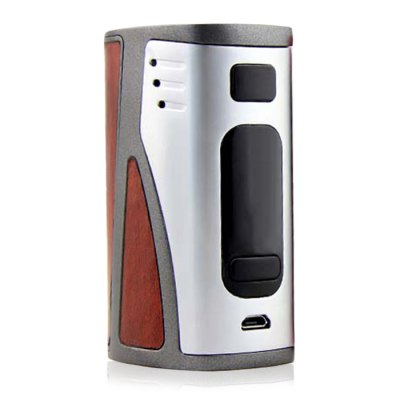 Yoko Vape Buster ($90)
Powered by triple 18650 batteries, the cheapest true 250 watt device on the market today using the DNA250 board. It does not have the class of the Triade, but costs half as much.
Reviews are mostly positive, but some people do complain about the stiff 510 and the hassle of replacing batteries on this mod.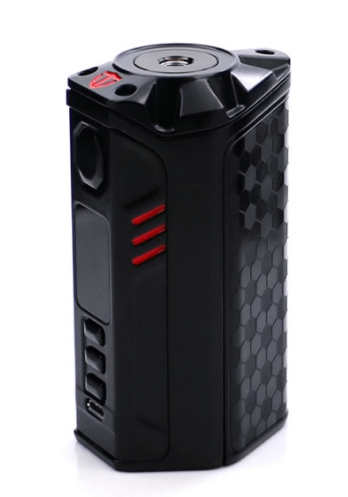 Thinkvape Finder DNA250C ($149)
Powered by triple 18650 batteries, the Thinkvape brand has always played second fiddle to Lostvape. Same thing here, although the mod itself is great by its own.
It has a sharper design than the Triade for sure. Powered by the DNA250C board.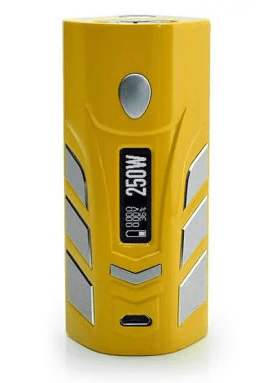 HCigar VT250S ($130)
Unline the VT250 series by Hcigar, the "S" variant allows you to utilize the DNA250 mod with dual or triple 18650 batteries.
I was expecting the design to be like the VT250, so I was disappointed when it looked like they reverted back to their older design language. Still, it's a pretty good and flexible DNA mod.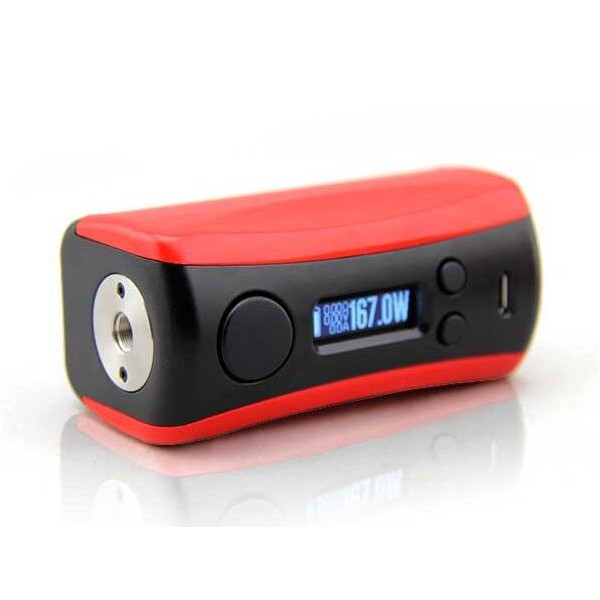 Yoko Vape TRX 167 ($85)
A cheap shell for a powerful DNA250 board is exactly what the Yoko Vape TRX is. Uses dual 18650 batteries and does up to 166 watts in series configuration.
Reviews on this are mixed, but it's hard to argue with the price for a DNA150 mod.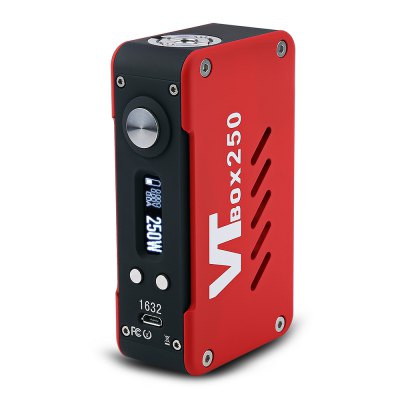 VapeCige VT Box 250 ($149)
The VapeCig VTbox 250 looks rugged, and comes in black, red or white. Powered by a 3-cell 1,500Mah LiPo battery, you'll get great power without the battery sag.
With a 30mm diameter, you can easily use your 24mm or 25mm atties on this mod, although with an actual 30mm atty you'll have a little bit of overhang due to the curves.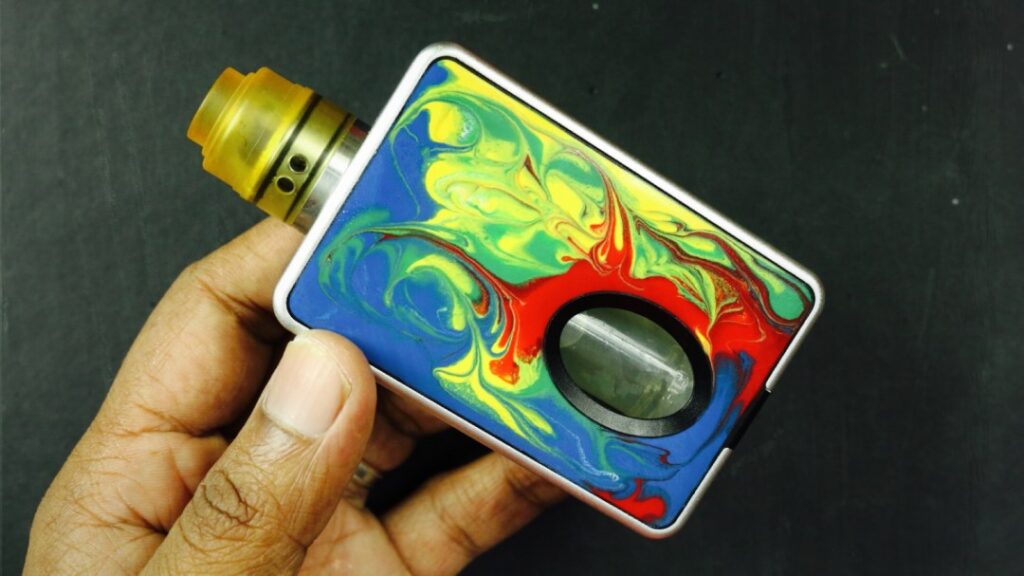 DNA Squonk Mods!!
If you're looking for a DNA mod that can squonk, check out our seperate list of the best squonkers / bottom-feeding mods.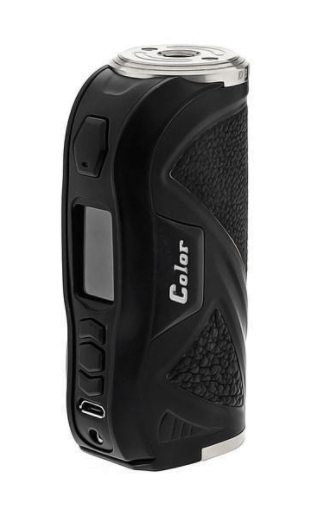 DNA 75, DNA 75C & DNA 60 Box Mods
In my opinion, the DNA 75 mod offers the best balance of power and price. Unless you want to vape low-resistance coils at high wattages, the DNA 75 will be just perfect. I would recommend going for the DNA 60 only if you're really sure you will never need the additional 15 watts.
HCigar VT75C ($80)
Hcigar was quick to jump on the DNA75C bandwagon, and I was not quite prepared for this mod. The sleek design and looks far exceed any other Hcigar mod. In fact, it's one of the sexiest DNA75C mods I have owned.
It can use both 18650 and 26650 batteries, and comes in three different colors. While there are some minor issues with the button, it's overall a really good DNA75C mod.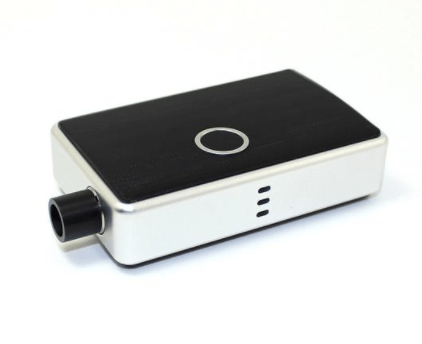 DNA 40 & DNA 30 Box Mods
Even the older DNA40 boards are seeing some action today. Here are some of the popular, time-tested ones still available today.
SXK Billet Box DNA60 ($109 Clone)
This is hands down the best vape clone mod you can buy, if you're into Billet Boxes or AIO (all in one) mods. Equipped with an authentic DN60 chip and powered by a single 18650 battery, the SXK clone for the Bilet Box is apparently as good as the authentic.
That sort of explains the price, but the SXK Billet Box package also comes with a bridge for using Kanger coils, another for Aspire BVC coils, driptip and "boro" tank. Plus, it has a USB port for charging and e-scribe, which the authentic never had.
Now that's how it should have been done in the first place!
Discontinued DNA Mods
These have been discontinued, although some older stock may still be available in some places. I will leave them here for a while and eventually remove them.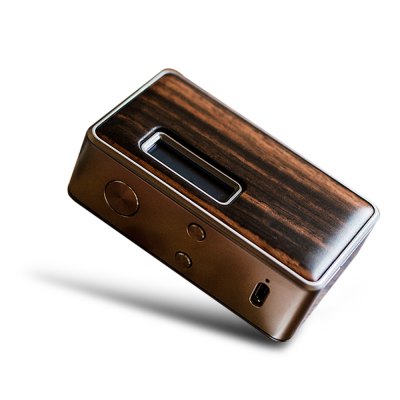 Lost Vape Epetite DNA60 ($124)
Some people just hate the DNA75 board, becuase of the voltage limitations. Plus, they do not actually need 75 watts. If that sounds like you, you may want to consider the Lost Vape Epetite.
Powered by a single 18650 and using the new DNA60, the Epetite is small and compact. However, you get the best temperature control and customization options of a DNA mod.
The Epetite comes in my different color and panel combintations. You should be able to buy the panels seperately. One cons is that only 22mm atomizers would look good on the Epetite.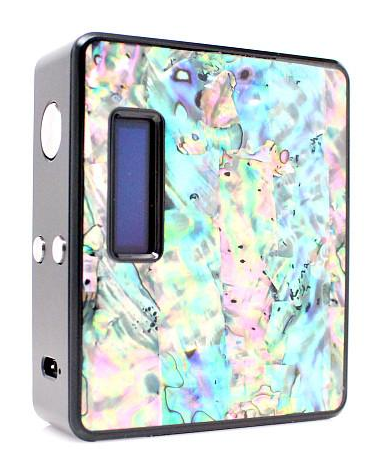 Lost Vape Esquare DNA60 ($124)
In short, the not-so-petite version of the Epetite.
Powered by dual 18650 and using the new DNA60, its wider than the Epetite. Otherwise, the build quality and design features are pretty similar.
Like the Epetite, only 22mm atomizers would look good on it.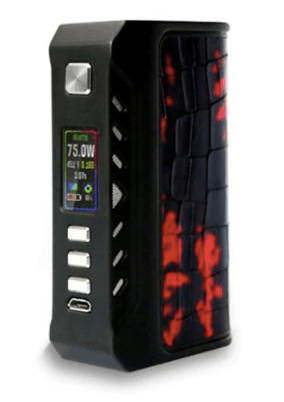 Thinkvape Finder 75C ($120)
The Thinkvape Finder looks very similar to the Lost Vape Therion, and is also powered by dual 18650 batteries.
The build is equally luxurious, made out of zinc alloy like the Therion, but covered by leather and / or real carbon fiber. If that wasn't posh enough, the fire button is made out of abalone! The price is steep like the Therion but you get what you pay for.
You can get the Finder DNA75C mods in black or brushed silver, and both look equally gorgeous to me.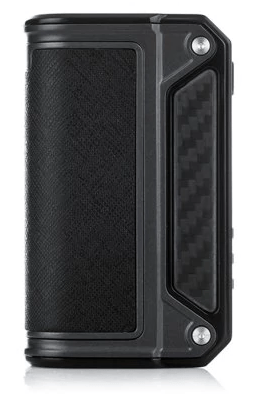 Lost Vape Therion DNA75C ($120)
Without doubt, the Lost Vape Therion is the most luxurious DNA75C mod out there.
The battery panels are genuine leather, and come in many different shades and styles. You can purchase the battery panels separately to refresh the look of the Therion when you need a change. The front panels are made out of wood. The body is zinc alloy.
Powered by dual 18650 batteries in paralel, this is the best DNA75C mod you can get. Although you can charge with USB, I recommend getting a Nitecore charger for safer balanced charging.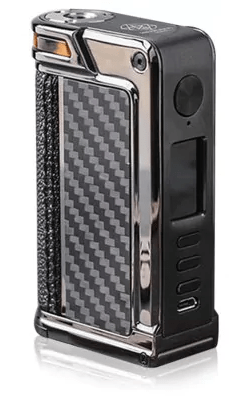 Lost Vape Paranormal DNA75C ($120)
Powered by dual 18650 batteries in paralel, this mod runs paralel to the Therion series by Lost Vape. Dimension wise they are about the same, but the styling is more anbitious with the Lost Vap Paranormal series.
Also available as a DNA250 variant (see above), the Paranormal infuses different material types like carbon fiber, steel alloy and leather. Some people love the looks, others don't.