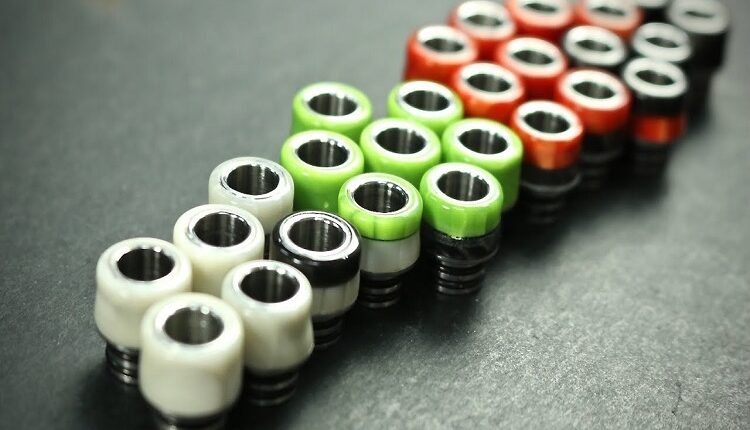 $20.00 – $25.00
Hand-made 510 Juma driptips, polished to high gloss with high-quality 304 stainless steel base to prevent warping when exposed to heat. Polished to a smooth surface and high-gloss for ultimate comfort when vaping.
6mm straight bore
12mm driptip height
For a limited time, you can also purchase two-tone and three-tone driptips. These are unique, multiple Juma sheets re-cast in resin for a killer look that matches all your Juma setups.
Each driptip is uniq with different grains and patterns, the pictures above are examples only.
Two tone-and three-tone driptips will be random stripes of the chosen color
For example, if you order a Red-White two-tone you might get the red stripe at the top or at the bottom of the white.
| | |
| --- | --- |
| Color | Choose an optionRedWhiteBlackGreenRed-BlackWhite-BlackGreen-WhiteGreen-Black Clear |
Additional information
| | |
| --- | --- |
| Weight | 0.015 kg |
| Color | Red, White, Black, Green, Red-White, Red-Black, White-Black, Green-White, Green-Black |