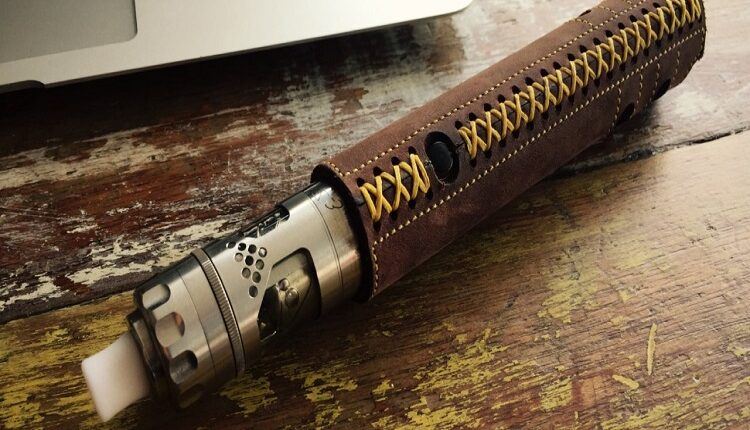 Custom Leather for Procyon / Provari – Yes Please!
I'm just not the type of person who can tolerate a badly scratched mod. If you have ever purchased any of my used vape auction stuff, you'll know that I keep everything as spotless and scratch-free as I can.
But keeping a Procyon scratch-free can be a challenge.
Unlike a box mod, I need to put my Procyons on their sides when I'm not using them. I used to put them upright but they tip over so easily with a larger tank on top. After three cracked Kayfun 5 tanks, I made a conscious effort to not do that anymore.
My Procyon Stealth seems to be more easily scratched than the Satin Silver version.
I wanted to get wraps from Jwraps.com, but it seems like they do not have any Procyon-specific design. No one else seems to have them either.
(Is it just me, or is the Provari P3 still more popular than the Procyon??)
So I hunted around for anyone who could make leather cases for them, and that took me a good month or so. I finally found a leather craftsman right here in Malaysia, who was willing to make these gorgeous leather cases for about RM190 ($35 or so).
The only problem is, although he has made tons of leather cases / wraps for Provari P3s, he didn't have a clue what a Procyon was or how it differed from a P3. So I had to actually find my way to his workshop, lend him my Procyon for a week, and hope for the best.
He didn't disappoint, as you can see.
I love both the black / red and brown / yellow leather case designs for my Procyons. The brown "crazy horse" leather will darken over time, while the back will pretty much look like what you see here.
They feel like completely new mods!
Plus, now I can put a 23mm or 24mm atomizer on them and it would look just fine. Heck, I even tried my Digiflavor Pharoah on my satin silver Procyon, and it looked sick.
The leather helps prevent scratches and damages to the finish, but it also absorbs some impact if you drop your Procyons.
I have a Celtic Knot P3 with the high-performance end cap, and I'm still thinking if I should order a leather case for that as well. With the HP end cap, the P3 will be about 2mm longer than the Procyon.
I could still use these on my P3 if I don't mind the exposed metal at the bottom. But then again, I've been thinking about selling off my P3 when I got my second Procyon. It has 50w of power and much less of a hassle to use than a P3.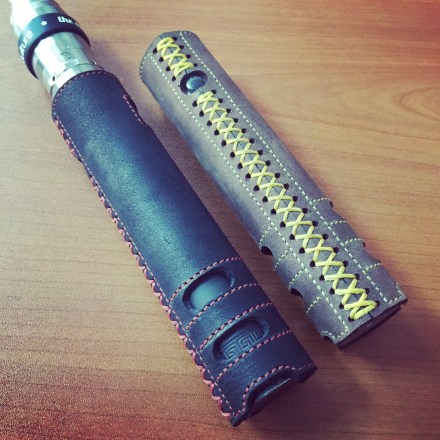 I guess time will tell what will happen to my P3.