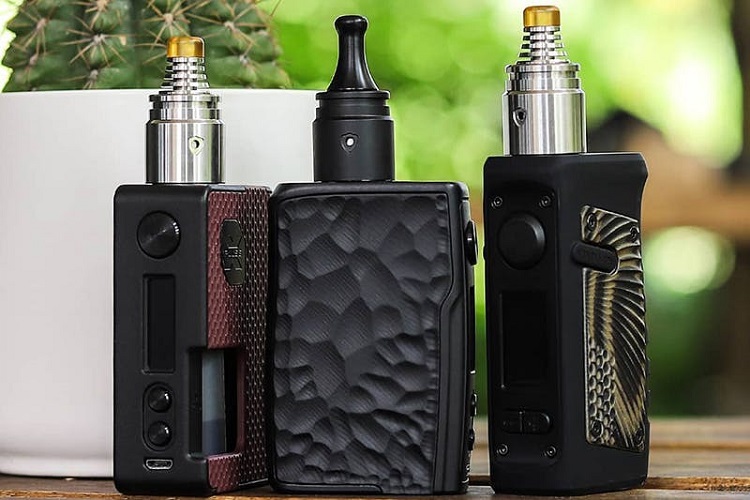 Berserker MTL RDA by Vandyvape – Full Review
In my opinion, the Berserker Mini RTA by Vandyvape was a home run, and the Berserker MTL RDA seems like it's going to be a best-seller as well. Designed by Alex Vapers MD, a popular Youtuber who also designed the Berserker and Berserker Mini, it cheks all the right boxes.
To be honest, I doubt Vandyvape could have come up with a design like this by themselves. You need to really understand Mouth-to-lung and have used a whole range of MTL RDAs to come up with this design. It's complex but exact.
Here are the basic specs for the Berserker MTL RDA:
Stainless steel construction

Available also in cerakoted black, gold and rainbow

Four PEEK airflow inserts

Side airflow control, bottom central airflow

Dual post build deck and single coil configuration

Comes with 22mm mod and 24mm beauty rings

Heat-sink driptip with delrin and PEI tips

18.1mm overall diameter
Yes, only 18mm, but it works. The air holes are the same as the Berserker RTA (0.8, 1, 1.2, 1.4, 1.6, 2mm). The airflow inserts are 1.2, 1.4, 1.6, 2mm, 3 x 1mm, 3mm*0.5mm ellipse-shaped hole. A lot of options!
Berserker MTL RDA – Pros
Great value for money –

In pre sale I'm looking at

below $30 on Fasttech for all color variations

. That is an incredible price for a fine RDA and all the extras it comes with. Definitely worth getting one!

Great airflow design –

The Berserker MTL RDA has an airflow that is designed like an

MTL tank

. With replaceable airflow inserts, you get bottom airflow as close as possible to the coil, yet high enough to prevent leaks from over-squonking. The best part of the replaceable airflow is that you can swap between the options without every touching your coil or wicks!

Impressive build quality –

The Berserker MTL RDA is really well-built, at least the stainless steel version I tried. The tolerances are just perfect on all the o-rings and PEEK airflow inserts.

True MTL flavor –

Although I am not a hardcore MTL vaper, I dabble occasionally with my Kayfun Lite / Kayfun Mini v3 and a

few other good MTL tanks

. The flavor on the Berserker Mini MTL RDA is on par with any of these.
Berserker MTL RDA – Cons
Hot driptip –

The stainless steel driptip can get pretty hot if you chain vape. The delrin / ultem tips are way to short, your lips will most definitely touch the heat-sink part of the driptip.

18mm & design –

Personally it's not a con for me, but some of you may prefer a 22mm RDA ad may not be a fan of the design. However, I do still feel like 18mm is enough for a MTL RDA.
There's really not much I can think in terms of cons, so there you go!
Berserker MTL RDA – Conclusion
The Vandyvape Berserker MTL RDA is perhaps the best MTL RDA I own. Sure, I don't own many but I have been researching a few including the NoName Plug-In. The price is just so good below $30 for these.
I received these Berserker MTL RDAs from Vandyvape for the purpose of this review, but I would gladly buy one myself any day.