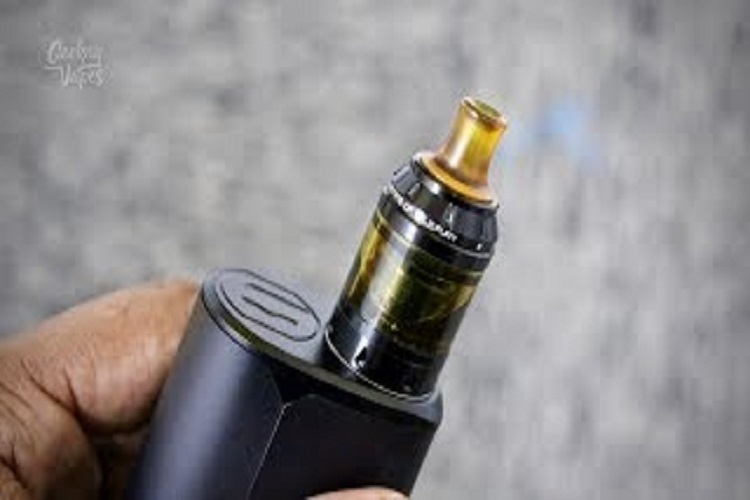 Berserker Mini Review – A True MTL Tank by Vandyvape
Since my "MTL is dead, long live MTL!" video I started to realize that a lot of my subscribers love a mouth-to-lung vape. I guess it's not that surprising since I almost never review cloud-chasing stuff anyways.
By the time of the video, I had already started testing out the Berserker Mini MTL tank by Vandyvape. I initially thought it would be crap, since I thought Vandyvape's usual product lineup has got nothing to do with MTL. How much can they know?
As it turns out I was rather wrong. They got this one right, but how good exactly is the Berserker Mini?
The Berserker Mini is a 22mm variant of the 24mm Berserker, and has only 2ml juice capacity. You can get one in stainless steel, or as I did, black. I think the black and ultem combo works on this little tank.
Check out also my new list of the best MTL tanks and RDAs, and the Berserker looks like it's going to be on that list for a long time. Anyways, on to the review…
Berserker Mini Review: Pros
True MTL –

They got MTL spot-on with this. It's not a regular RTA with some gimmick for MTL. There are actually single hole airflows, and you get between a super tight MTL vape or a more comfortable MTL vape, but not more. Spot on, Vandyvape..

Easy build deck –

MTL tanks are not where you would look for massive, innovative build decks. The Kayfun-5-like build deck works well for the type of wire you would use with it, and is easy to build on.

Great flavor –

MTL vaping is not how I normally vape, but I do still have soe pretty good juices for MTL. I got the 12mg version of it, and from what I can tell the flavor is bangin on this one. Sharp, precise and good throat hit.

Looks great –

I would not say that it looks high-end, but close enough. I doubt I would like the stainless version as much, because I like I said it's the black and ultem combo that got me hooked to this one.
Berserker Mini Review: Cons
2ml juice capacity –

Yes I know it's pretty much standard for a 22mm tank nowadays especially a MTL tank. I was searching Google to find a tank extension for the Berserker Mini but couldn't find any. I know there's an extension tank for the 24mm version, so perhaps it's just a matter of time.
There aren't really many cons to the Vandyape Berserker Mini RTA. It is a true mouth-to-lung tank and on par with more expensive options like the Kayfun Prime. I love it, althouh to be perfectly honest I still think the Kayfun Mini V3 is my all-time best MTL tank. If only Svoemesto made that in 22mm, we would not even need the Kayfun Prime.
If you're thinking of giving MTL a try, or longing for something new in the MTL space, the Vandyvape Berserker Mini is a must-try.