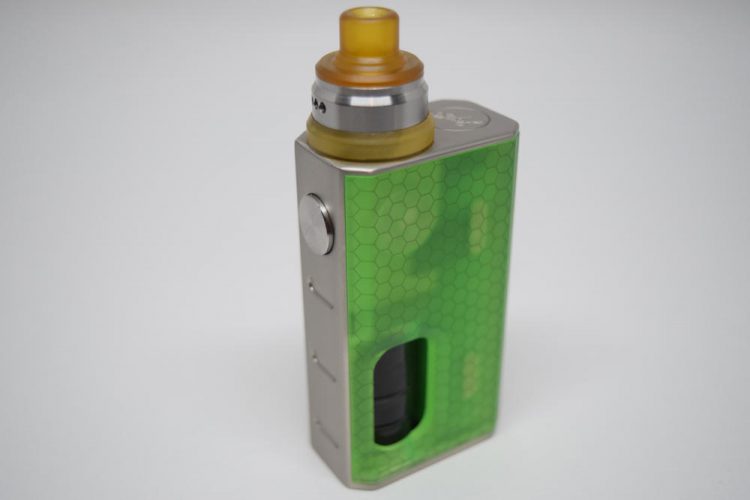 Wismec Luxotic Squonk Mod Review & Replacement Bottle Ideas
Wismec is one of those companies that send you stuff for review without constantly asking when you will review it. I truly appreciate that! However, for a long time they have been sending me "new" products that are noting more than variations of the Reuleaux or Predator.
So when I opened my latest box from them and saw the Wismec Luxotic squonk kit, I was pretty excited. My review was one of the first to be up on Youtube, but I think it's still pretty accurate.
Here's a picture of the squonk mod and RDA that I got from the Wismec website: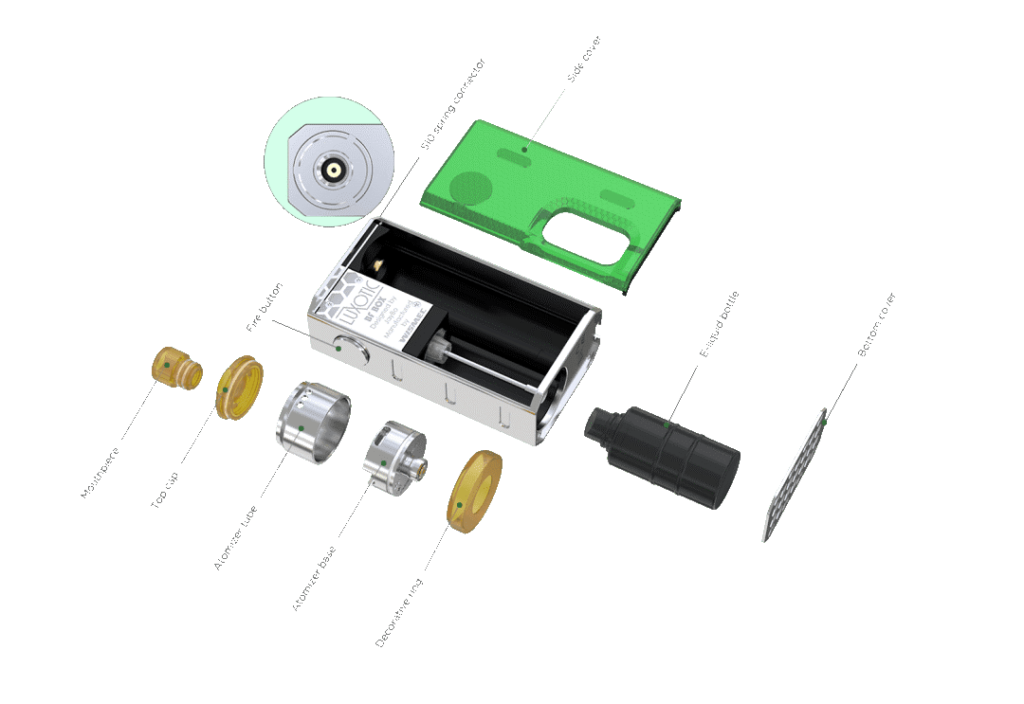 Wismec Luxotic Review: Pros
Safe & practical daily beater

– The built-in electronic locking work with no fuss, and you have a lot of basic safety features. This is a great daily beater mod for anyone, including someone like me who already own a lot of squonk mods.

Great design & looks –

I really love te way it looks, although I think I would only love this particular Ultem-ish colored door. I don;t have the others, but I believe the Ultem honeycomb design to be the best. I also love the size of the mod and how comfy it feels.

Impressive build quality –

The build quality is awesome for the Wismec Luxotic. The brushed metal body is fantastic, especially considering the price.

Hits pretty hard for unregulated –

Although I do not have the equipment to test for voltage drop, I found the Wismec Luxotic to hit pretty hard. It does NOT hit as hard as the best pure mechanical squonk mod i own, but I think the trade-off for the locking and safety features is worth it.

Flavor-chasing RDA –

The Tobinho RDA is another surprise from Wismec, who safe to say are not really know for their tanks and RDAs. I expected it to suck like most other RDAs that are included in squonk kits. However, it performs really well. The flavor is great albeit with a wide open airflow.

Alien Coils included –

The two

Alien coils

included read close to 0.15 Ohms and are pretty solid. Plus, they are already pre-cut and shaped to make it compatible with the Tobihno RDA. Otherwise, coiling on this RDA can be a bit tricky.
Wismec Luxotic Review: Cons
The hard squonk bottle –

Needless to say, most people hate the squonk bottle the

Wismec Luxotic

comes with. There are some many videos showing you how to either

cut the stainless steel feeding tube or use a different silicone-based bottle

as a replacement. Personally, I do not mind the harder bottle that much nowadays for this type of bottom-insertion squonk mod.

Magnets issue (update) –

The large round magnet came off a week or so after the video review. I find that it was held in place by double-sided tape which is weird. I will have to use some epoxy resin to make a permanent bond.
Overall, this is a solid squonk kit from Wismec. Like I said I was surprised to get the Wismec Luxotic, considering the type of products they usually send to me.
Hope you enjoyed this review, and feel free to use the link below to pick up your Wismec Luxotic squonk mod.