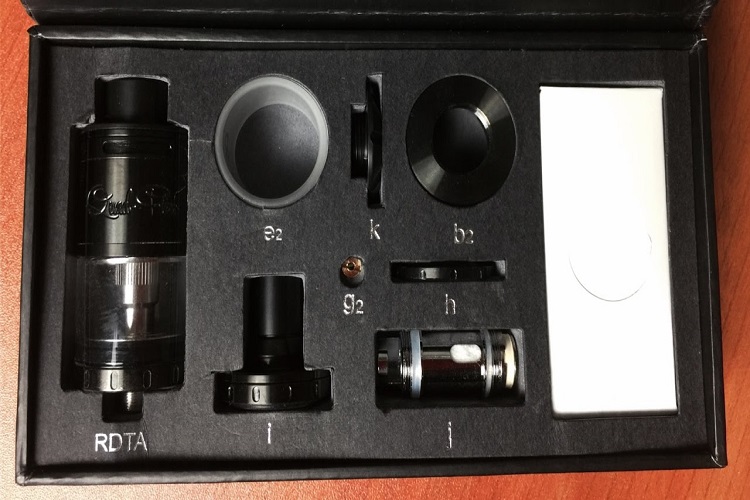 Aspire Quad Flex Survival Kit Review – 4-in-1 Tank!
The Aspire Quad Flex Survival Kit is the answer to my ultimate question:
"Why can't there be one tank that does everything?"
Since I started vaping about a year ago, I've always wondered why you had to choose between buying a clearomizer, a sub-ohm tank, an RDA and an RDTA. As I started owning more stuff, I started to realize that it was simply not possible for one tank to be everything.
I was right, but I wasn't thinking along the lines of a kit with interchangeable parts like the Aspire Quad Flex Survival Kit. When I first saw the Aspire Quad Flex, I knew I had to have it, if only to satisfy my curiosity.
It's a 4-in-1 kit that was introduced around the time people were worried about the impending FDA regulations that could mean no more new vaping products in the US. Hence the idea that you could 'survive' post-regulations with just one kit.
You can assemble four different atomizers:
A Nautilus-X

clearomizer

A Quad-Flex

RDA (Rebuildable Dripping Atomizer)

with two airflow sleeves – top or side airflow

A squonk pin for the Aspire Quad Flex RDA to be used as a

squonk RDA

with a suitable

squonk box mod

An

RDTA (Rebuildable Dripping Tank Atomizer)

, which is basically the Quad-Flex RDA with the Nautilus-X glass at the bottom
The overall diameter is 22mm, and it's genius the way all the parts are designed.
I feel like a kid in the toy store who just realized I could have four toys instead of one.
Aspire Quad Flex Survival Kit: Pros
Excellent build quality, as you can expect from Aspire

All the parts were clearly labeled in the kit, with diagrams to show how they fit together

Additional frosted glass tank & spare o-rings included

Both wide-bore and 510 drip tips can be used on the RDA /

RDTA

Both top-airflow and side-airflow work well in both the RDA and RDTA setups
Aspire Quad Flex Survival Kit: Pros
2ml may be a bit too little, although I understand the need to comply legally to European regulations

The Nautilus-X seems a weird pair with the rest of the setup

The Nautilus-X drip tips are non-standard
I gave the Aspire Nautilus Quad-Flex a 10/10, and I think it deserves it.
Click here to get the Aspire Quad Flex Survival Kit at the best price.
While the kit itself is marvelous, the Nautilus-X is not something you might be into. If that's the case, you might want to check out the alternative Aspire Quad Flex Power Kit, which excludes the Nautilus-X.