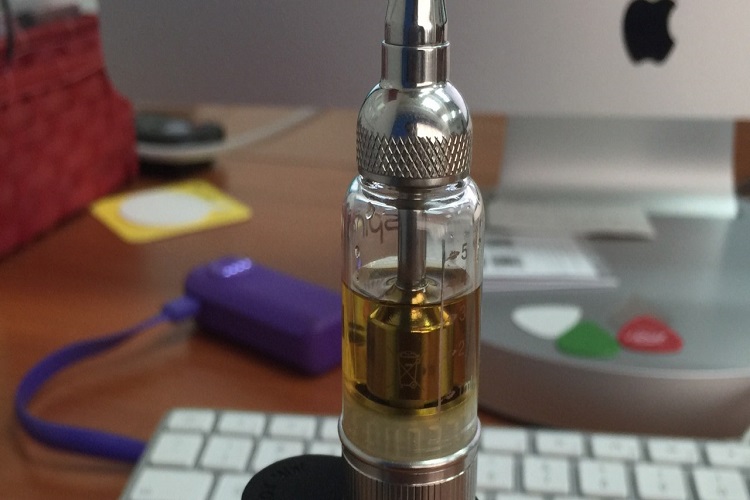 Aspire Nautilus & Kanger Subox Mini – My Daily Vaping Gear
Here's what I am currently using on a daily basis everywhere I go – an Aspire Nautilus tank and the Kangertech Subox 50W mod.
Its small and I can fit it in my pocket – although the drip tip tends to stick out of my pocket.
I have a Subtank Mini as well, but that tends to leak on me when I least expect it to. The last thing I want is ejuice filling my pockets.
The Aspire Nautilus is a great tank. To be honest I bought it just because it looks different. I really had no idea how to choose a tank when I got it, but no regrets.
After some trouble using the pre-made BVC coils, I got it working an figure out the best settings to vape at. I read that the Aspire Nautilus is more for a "mouth-to-lung" vape, but do get to do a lung inhale with it when I set the airhole to the largest. It's a much tighter lung inhale thought with less vapor than my Subtank mini, but still, its good to be able to do that.
In my early vaping days I guess I did mostly mouth-to-lung inhales, since that was how I smoked. After a month of just vaping (completely quite smoking), I began to like the lung-inhale as well, althought not with all types of ejuices.
However, I got a few very bad hits – dry hits or burnt hits I'm not sure, and that made me a bit careful about lung inhales.
When I vape at the coffee shop, other vapers do tend to look at the Aspire Nautilus. It's a beautiful – and mostly just different – tank. No regrets buying it!