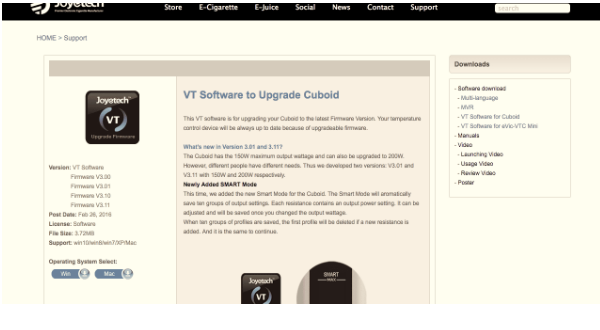 Upgrade Joyetech Cuboid on Macs – Simple Guide
If you are a Joyetech Cuboid user, your device can now be upgraded to 200W. Best of all, unlike a lot of other manufacturers, Joyetech has a Mac version too!
Here's the simple guide on how to upgrade your Joyetech Cuboid.
Step 1: Download & Install The Software
You can download the Mac software from the Joyetech website here.
Once downloaded, click on "UpdateFirmware.pkg" to start installing the updater.
Once the software has been installed, you will find it under applications or in your Launchpad. It has the Joyetech logo, so you can't miss it
Once you click on the icon, you will see a screen that shows your your current hardware and firmware version.
If you have not plugged in your Joyetech Cuboid yet, do so with a USB cable and your settings will automatically refresh. Next, click on Update and a window will open up.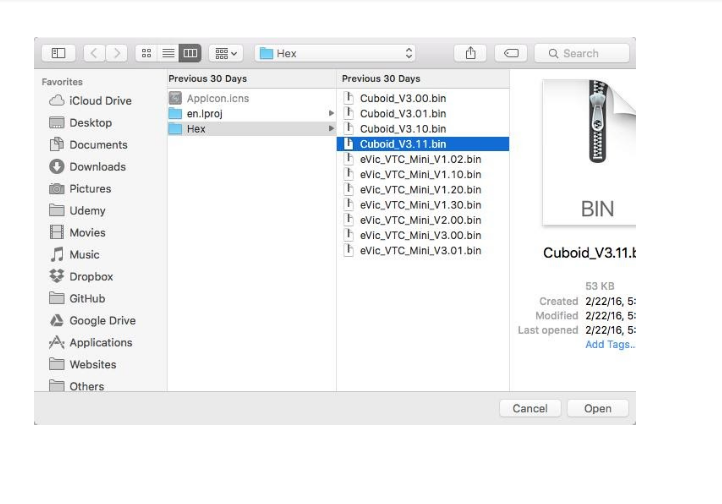 Browse to the folder "Hex" and select the version for the Cuboid. Note that this same application can also be used to upgrade the firmware for your eVic VTC Mini if you have one.
Select the version you want. The "Cuboid_V3.11.bin" will upgrade your maximum Watts to 200, while the "Cuboid_V3.01.bin" will maintain the 150W, as per the instructions on the Joyetech website. You can ignore the other versions.
The upgrade is almost instantaneous, and you will then see the following message: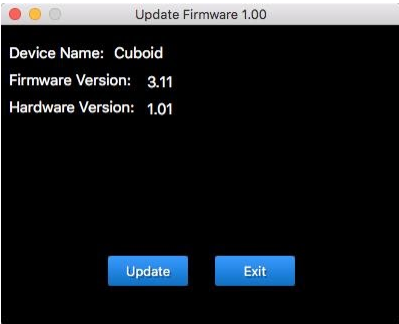 Hooray, you how have 200Watts of power and a new feature called the Smart Mode that remembers your last 10 settings in Wattage mode, so you can come back to it later.
Not sure how useful this feature is, but only time will tell!