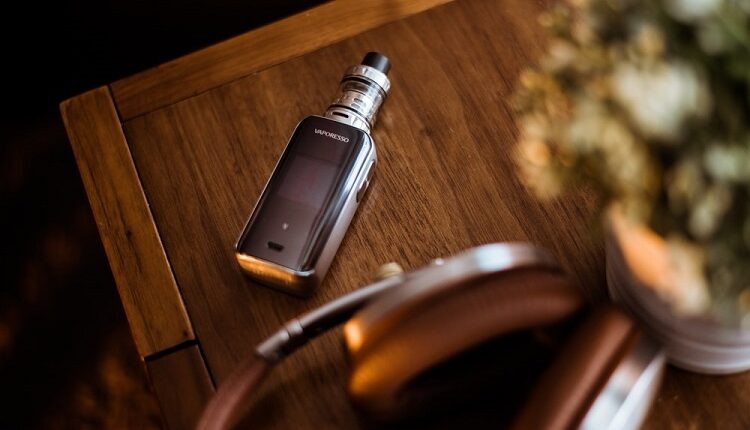 The Ultimate Guide to Safe Vaping
Nowadays, as E-Cigarettes become more and more popular among ex-smokers and those who never touched a real cigarette before or have minimal experience, finding your way around all the dos and don'ts of safe vaping might feel overwhelming at first. And you can't simply ignore it and rely on your intuition or advice from your friend's cousin's uncle; safety comes along with the proper technique and taking adequate precautions.
Figuring out which kit to buy and which juice will suit it best, the wattage, the coils, nicotine strengths – it's easy to throw these terms around, but what do they exactly mean, and how do you know what's best when there's so much variety on the market? You need to do it step by step. And the ultimate guide to safe vaping that you can find below will help you get started to ensure you have a safe and enjoyable experience.
What Is Safe Vaping?
To know how to vape safely, we first need to understand what vaping is exactly.
It refers to using a vaporiser to inhale e-liquids that contain nicotine and/or other substances, such as flavours. The vaporiser is typically an electronic cigarette or a similar device. E-liquids come in different flavours and strengths; they can be purchased separately or together with a new vaping device. It's important to know that when it comes to safety, there are three crucial components to look out for:
The vaping device – making sure that it's original, functions properly, and is in good condition,
The e-liquid – choosing one that meets your preferences in terms of flavour, strength, brand,
The battery – ensuring that it's of good quality and has enough power to run the vaping device.
You might also consider investing in a disposable vape device, also known as a "puff bar", which is designed to be replaced after one use. It has the same components as the traditional one – battery, coil, tank, and e-liquid are all built-in, meaning that there's no assembly required. They are a great option for people who don't want to bother with recharging and refilling the device. However, as everything has its pros and cons, puff bars might be prone to the blinking issue, which isn't a serious problem, but if you're considering making a purchase, you might want to read more about the disposable vape device in general first.
Safety Precautions
There are several ways to find out whether your device is safe to use. First, always check the manufacturer's instructions. They will tell you everything you should know about your device before using it. Some manufacturers also offer this information directly on their websites. Check if the box includes all parts of your vaping device and if there are any signs of damage or other issues.
Take note of any potential safety problems or issues before using your device. If you're not sure whether something is wrong, don't hesitate to contact customer service. If you purchased your device online and something seems off, be sure to check its authenticity by comparing the packaging with the pictures of original products on the manufacturer's site.
Always check if the company offers a warranty for its products. It might not be available for all items, but as your vaping kit is quite a significant investment, it might be something worth looking into. Finally, make sure you store your device properly once you've purchased it. When not in use, keep your batteries in a dry area away from children or pets – ideally in their original box or separate case – and don't carry loose batteries in your pocket. Avoid overcharging them, as it can lead to battery damage.
You have to remember that all vaping devices will break down eventually due to wear and tear. If you notice that something isn't quite right with your device after using it for less than six months, as that's the most commonly offered warranty, contact customer service as soon as possible.
How to Vape
Inhaling while vaping is very similar to smoking a traditional cigarette. It's quite likely that your vape will have a button that you'll have to hold when inhaling – it's crucial to avoid holding it while not inhaling so that your device doesn't overheat or the coil inside doesn't get burned.
Those with previous experience with traditional cigarettes mainly use the mouth to lung technique – sucking the smoke or the vape into your mouth and inhaling it into the lungs. It helps to avoid inhaling too much at once, which is quite a harsh and unpleasant experience.
Direct lung vaping is an overall less harsh experience and is often preferred by vapers who haven't smoked cigarettes before. If you perform a direct lung, you don't suck on the device but rather inhale the vapour straight into the lungs.
Public Health England maintains that vaping is around 95 per cent safer than smoking, therefore switching from smoking to vaping might improve your overall health. Because nearly half of the UK population doesn't realise that e-cigarettes are much less harmful than smoking, it's important to note that PHE also stated that vaping carries only a fraction of the risk of smoking.
Selecting the E-Liquid
When you've settled on the vape device of your choice and purchased your kit, it's time to shed some light on e-liquids. It's one of the most personal choices that a vaper makes, as the taste of the liquid is entirely up to their individual preferences. With hundreds of e-juice flavours to pick from, and more novelties being developed and introduced regularly, comes the vast range of choices that at times might be quite confusing.
Before deciding on the flavour of your e-liquid, it's worth learning a little about what it's made from. Some might not realise that one of the main benefits of vaping is the simplicity of e-liquids, which are usually composed of four primary ingredients:
Nicotine,
Vegetable glycerine (VG) which is also used in food and pharmaceuticals,
Propylene glycol (PG), which can, for example, be found in fizzy drinks,
Flavouring
While nicotine and flavouring are pretty self-explanatory, VG and PG might sound confusing at first. Their ratio is what sets the viscosity of the liquid and determines the temperature needed to vaporise it. Also, it also affects the intensity of the physical sensations that come with inhaling the vapour. More VG produces more vapour, but, on the flip side, more PG means better flavour. In most cases figuring out the perfect ratio that will satisfy your palate is a matter of experimenting.
Of course, it's possible to find e-liquids with no nicotine.
Final Thoughts
While there are still plenty of misconceptions around the subject of vaping, the bottom line is that to ensure your personal safety, you should only use the vaping devices for their intended purpose and take care of them properly so that they can serve you long and well.
Making an informed choice, following safety precautions and investing in quality components and e-liquids is key to a satisfying vaping experience. Make sure you know how to vape safely by understanding the dos and don'ts of vaping, and soon, you will get the most out of it!