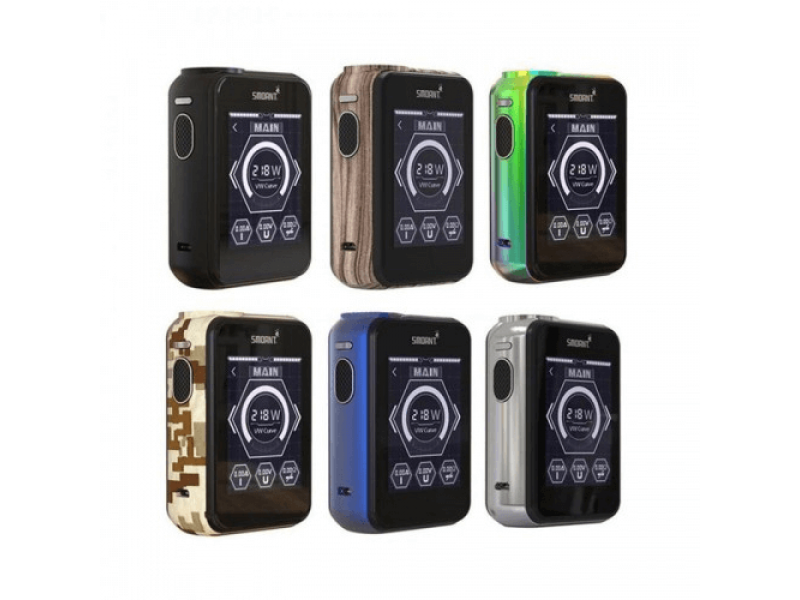 Smoant Charon 218 TS Mod Review
This is a sponsored post on behalf of Ave40.com. Today we take a look at the Smoant Charon 218 TS mod, courtesy of them. This is the newer touch-screen (TS) version of the popular company and Charon brand.
The first is the board. The Smoant Charon doesn't use a DNA board, but it IS capable of doing up to 218 watts, powered by dual 18650 batteries. Of course, the touch-screen and UI are some of the most important things we need to take a look at for this particular mod.
Here are the specs:
Retail price around $89
Available in Camouflage, Wood, Black, Stainless Steel, Rainbow and Dark Blue
Measures 59.5mm by 85mm by 29.3mm
The body is made of zinc alloy
Powered by wo 18650 batteries
Large 2.4 inch OLED touch screen
Supports up to 28mm atomizers
218 watts maximum power with power curve modes
Temperature Control for Nickel-200, Titanium, Stainless Steel, TCR
First off let me say that if you're not used to a touch-screen vape mod, you may love it or you may absolutely hate it. For some people, it takes some getting used to. However, this one still has some hard buttons to click on.
So let's get to the pros and cons.
Smoant Charon 218 TS – Pros
Nice responsive buttons – I have used touchscreen mods with no buttons or just a single fire button. Not a great idea. So it's good to see that the Charon has a nice big fire switch.
Nice colorful screen – The OLED screen looks great. Sure, it's not your Retina display and probably looks like crap if you try to watch GOT on it. But for it was designed to do, I think it works really well.
Good overall design – Nice size, not too big for most people, and the colors look great.
Firmware upgradeable – Always a nice thing to have, although I am not sure if you should be expecting any firmware updates in the near future.
Fits larger RDAs – 28mm RDAs are going to be big in the next few months. Personally I don't care for them, but it's good to know that you can fit 24mm and 25mm RDAs in here with no issues at all.
All the protections – Short circuit protection, reverse battery protection, it's all in there for your peace of mind.
Smoant Charon 218 TS – Cons
Larger overall size – This is a subjective con, some people may find it too large.
More fragile than regular mods – Just like your smartphone, the screen is prone to damage and cracking. Unlike your phone, you're more likely to put it standing upright on your table, increasing the chance of screen damage.
Overall, the Smoant Charon 218 TS is priced pretty competitively to other similar touch screen mods. It's certainly not the most affordable mod out there, but the cost is prehaps justified by the tech.
It's not the type of mod I usually go for, but I do understand that some people absolutely love touch screen mods. You can pick this up from the Ave40 website using the link below.
Click here to get the Smoant Charon 218 TS