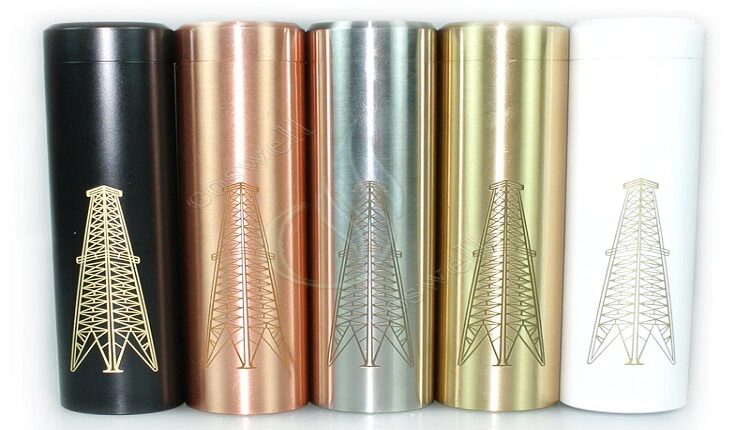 Rig V3 Clone & M-Terk Clone Review
This is my review of the Rig V3 clone & M-Terk clone, which I received as a kit from Fasttech. I have to say right away that it's not the best clone I've received for review, but its pretty decent.
Here are the features of the Rig V3 & M-Terk clones:
Brass construction, painted black
Two fixed airflow on the M-Terk RDA
Clamp posts design
Silver / copper center pin, 510 threading connection
24mm overall diameter
Spring-loaded firing button, without locking ring
Uses a single 18650 battery
Overall, this is a great kit to own. Considering the authentic Rig V3 costs $120 and the authentic M-Terks costs $90, you can get a good "preview" with the clone.
Rig V3 Clone / M-Terk Clone: Pros
Keep in mind that some of the pros and cons are borrowed from the authentic, while others are specific to the clone.
Good weight & build – The body of the mech mod is full brass, and had a really good weight to it.
Switch works perfectly – The swith works well, although getting the button and srping out can be tracking, like the authentic.
Hard-hitting mech – The Rig V3 clone I reviewed is a hrd-hitting mech mod, and I noticed no significant voltage drop.
Comes with spares – Believe it or not, the authentic M-Terks RDA and the authentic Riv V3 come with absolutely no spare o-rings or springs. At least the clone has some!
Rig V3 Clone / M-Terk Clone: Cons
You should expect something at this price point to have cons, and there surely are:
Imperfect paint job – The paint job is good, but right at the threads is where you can see some bare spots. This might not be noticeable until you screw on the 510 connector. You can also see this in the M-Terk RDA.
No air-flow control – This is a fault with the authentic. I personally cannot fall in love with any RDA that has fixed airflow slots.
Wobbly posts – You need to tighten the screws for the positive and negative post on the M-Terk RDAs. Otherwise, then tend to lean towards each other, and may cause a short.
Just like my Complyfe HK Knurled clone review, I love the Rig v3 mech more than the M-Terk RDA. In fact, I would not mind just getting the Rig V3 clone, since I already have tons of good RDAs I can fit on it.
It's a clone, and perhaps not the best clone, but the best so far. If you want to get a "preview" of the authentic, you will not be disappointed. If you're hoping for something that can pass as the authentic, you're not going to get that with the Rig V3 clone & M-terk clone combo.
Get Best Deal for The Rig V3 Clone