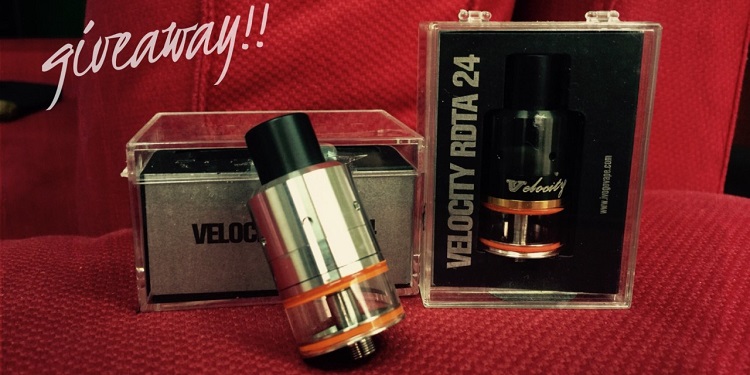 Ivogo Velocity RDTA Giveaway
Here's your chance to win a brand new Ivogo Velocity RDTA (Black) worth $19. All you have to do is:
Make sure you are a subscriber to my channel.
Watch my review of the Ivogo Velocity RDTA.
In the comments section below, tell me what the juice capacity of the Ivogo Velocity RDTA is.
Only the right answers from the comments below will be accepted.
Contest closes 15th January 2017 – all comments after that are not entered into the giveaway.
A random winner will be selected from the correct answers.
** The item will be shipped free for the winner, via regular surface mail, expect to receive it within 3 weeks.
Update: The winner from the comments below is Alaskavaper. Congratulations, you've won the Velocity RDTA giveaway, I will contact you via email for delivery information..