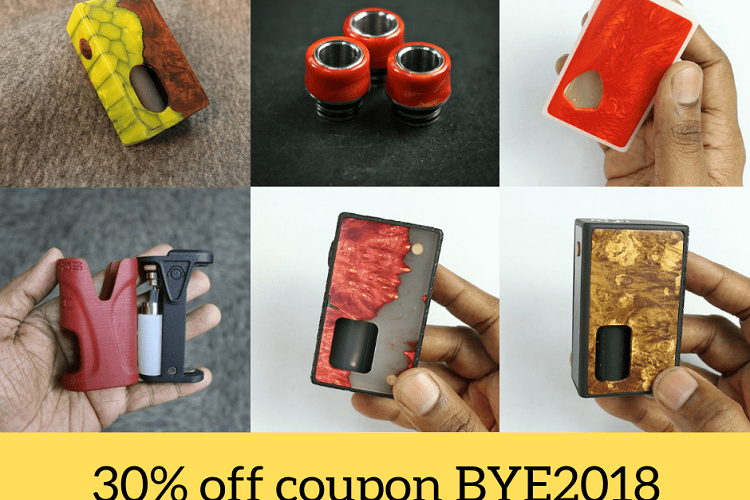 30% Off Dscount on All Shop Items – Ends 31st December 2018
Get 30% off all items on my website, stock clearance for 2018. Use the coupon code BYE2018 during checkout to get the discount. Hybrid mech mods, handmade mod doors, Juma driptips & more.
Get them at https://www.geekayvapes.com/shop/
I got started in 2018 making DIY mods, and then slowly started making my own mod doors. I then purchased a woodworking lathe which allowed me to also create buttons and driptips.
I've learnt a LOT on 2018, and my skills have improved tremendously. More good stuff to come in 2019.