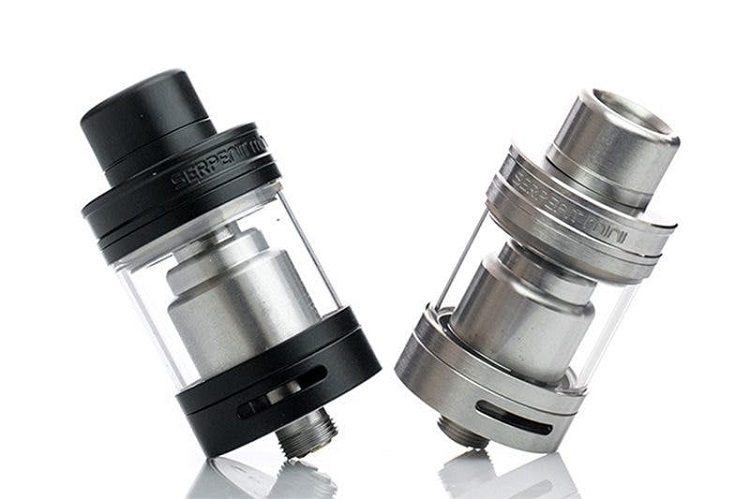 Wotofo Serpent Mini Review & Wicking Tips
Generally speaking, I'm not a fan of short tanks. I've tried the Goblin Mini and Goblin Mini V2 – and was not really impressed by either of them. Both were dual coil RTAs and I've never tried them in single coil mode. Both had issues from filling to leaks that seem to be made worse by the height of the tank.
So right now, both of them are sitting comfy in their packaging, lost in my ever-growing vape collection.
So coming into this review of the Wotofo Serpent Mini, I knew what to look for, but I tried my best to review it for what it is.
The one thing I have to say is that Wotofo really spent a lot of time making the Serpent Mini a great RTA, all the way to the wonderful packaging and the spares.
Wotofo knew what the Serpent Mini was supposed to be – a good flavor-chasing atty – and they committed to it fully.