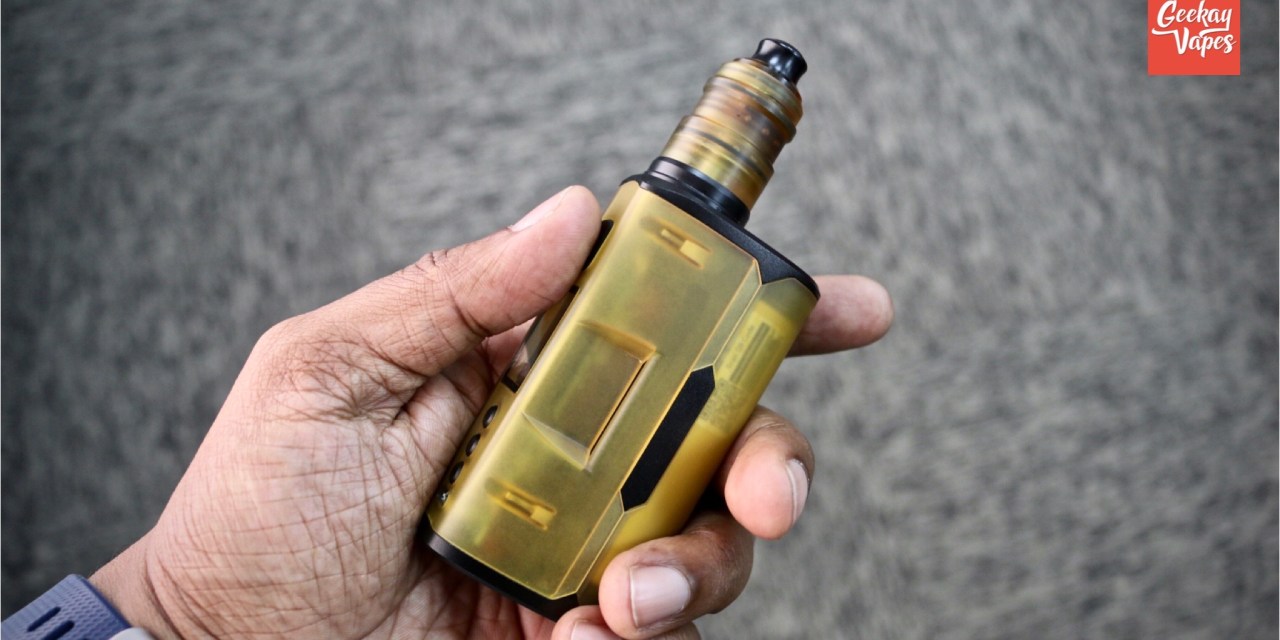 I've postponed my Vapedroid X1C2 review for so long that it is now a discontinued item. So instead of doing a full-blown video, I'll do a text review instead. Who knows, it might help someone who decides to pick up a used Vapedroid.
The pictures you see here is for the Vapedroid X1C2 Ultem (X1C2-N), which is limited and rare. I actually purchased the Black Ultem version directly from the Vapedroid store. However, within a week of using my black I saw the ultem up for sale in a Facebook group. I bought the Ultem, sold the black, and never happier.
Both are exactly the same except for the faceplate and battery door. So, here's my full unbiased written review of the Vapedroid X1C2 in general.
Vapedroid X1C2 is a produced by Vapedroid. You may have seen very affordable Vapedroid-DNA mods in the past, but those were a collaboration with S-Body. The X1C2s are 100% designed, manufactured and marketed by Vapedroid.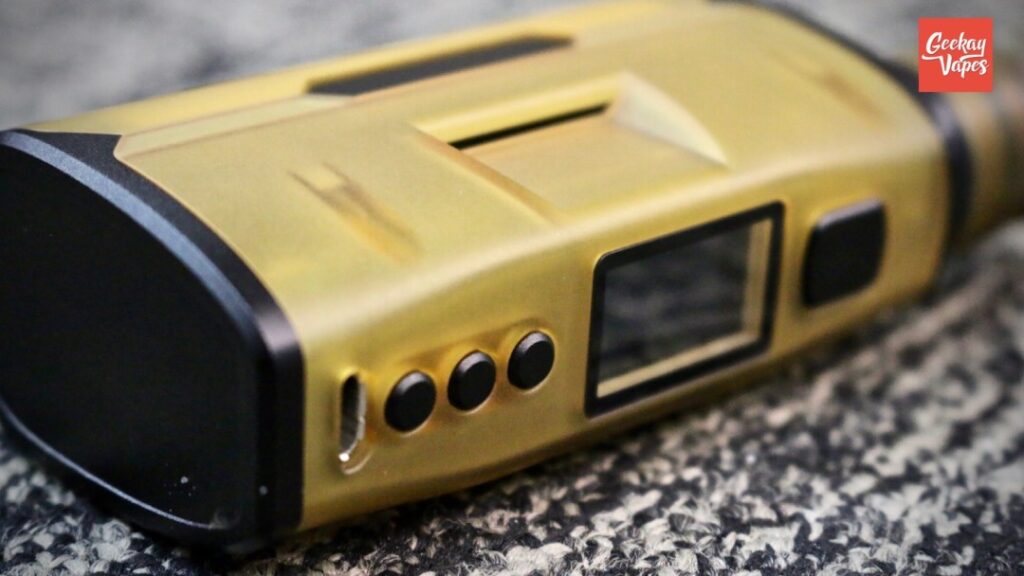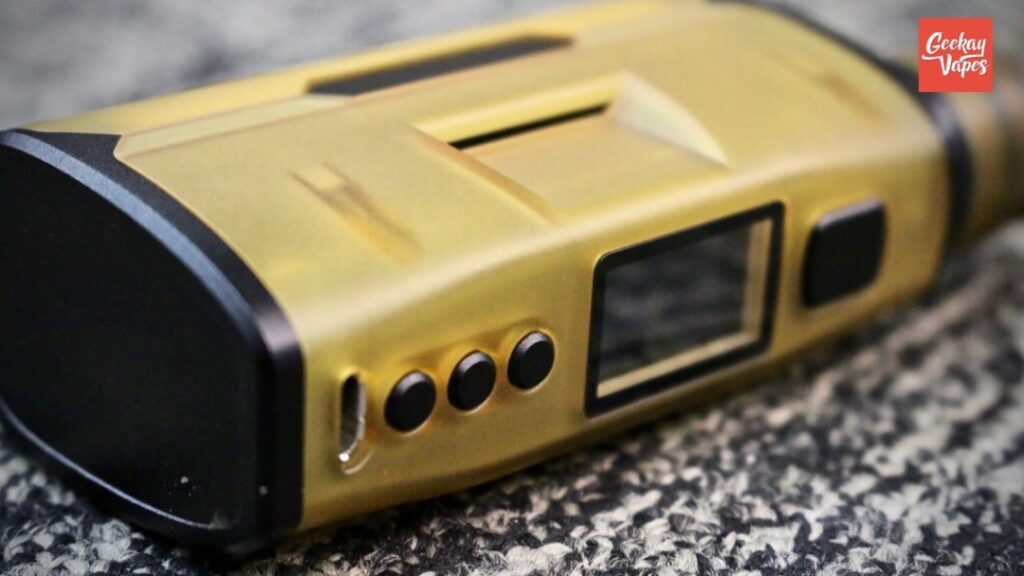 They cost $250 inclusive of Paypal fees & worldwide DHL shipping. Here are the specs:
Amber ultem / black ultem / polycarbonate casing options

Anodized 6061 Aluminium "monobloc" frame, in silver or black

Evolv DNA75C with custom VapeDroid Theme

Powered by a single 26650 battery, no adapters provided

Extremely lightweight, weighing just 90g without batteries

Dimensions are 85 x 47.8 x 30.8mm

Made in Germany
Vapedroid X1C2: Pros
Looks gorgeous & high-class –

I have to say I am in love with the looks, but only the amber Ultem & polycarbonate ones. These look really unique, while the other two versions look pretty ordinary. That's probably why these two versions are the most sought-after variants.

Great build quality –

Only the best materials were used, and the construction made this a very durable mod. Plus, the "Made in Germany" thing.

Feels very comfortable –

For a 26650 mod, it's pretty small. However, it still feels like a good size for my hands. Comfortable and easy to use.

Creative DNA75C theme –

While everyone else shipped with the stock Evolve theme for the DNA75c, kudos to Vapedroid for making their own. And what a theme it is! It give a completely new dimension to the DNA75c with landscape menus, bright colors, and neat layout. In fact, I've used this theme in most of my other DNA75C devices.
Vapedroid X1C2: Pros
Price is pretty high –

You will feel that way unless you have the amber Ultem / polycarbonate version. Unless you value the materials used, you might feel like it's overpriced. That being said, shipping costs are already included in the price and I received my mod really fast.

Battery door rattles / moves –

It really depends n the type of 26650 battery you use, and whether you have re-wrapped it. Without the battery, everything firs perfect. With the battery in, there is a slight movement that can range from unnoticeable to annoying. I had this issue in both my Vapedroid X1C2s.

Max 24mm –

Unless you don't mind a slight overhand, this will accommodate RDAs and tanks up to 24mm in diameter.

No adapter –

26650 batteries are on their way out, in my opinion. An

18650 battery

adapter would have helped a lot.
At first, I was unconvinced by the Vapedroid X1C2. I wondered why a machine-made, regular DNA75C device would cost that much. The first mod I had, the black ultem, didn't make me feel any better. I still felt like it was good but not $250-good.
However, the amber Ultem version (the X1C2) got me hooked. It feels "special" and matches up pretty well with all the ultem/black squonking topcaps I already have. Using it is a real joy.
Light, good battery life, unique looks and so comfortable. Considering it's 100% made in Germany, perhaps the cost is not that bad after all.
If you can get a Vapedroid X1C2 – any variant – in good condition, I recommend getting one. It's not built like a Chinese-made DNA mods. It doesn't feel like one either.