 I Bought The Moddog Pulsar!
I've blogged about the Moddog Pulsar before, where I mentioned how silly it was to use a proprietary battery cap that can only be removed with the Moddog custom tool. Although I really wanted to get a Pulsar (or something like it), I thought I would wait till they made it better.
Recently, I came across a For Sale post in a Facebook group. The seller was selling his Pulsar with the new 3D printed body you see above, 20700/21700 tube upgrade kits, carbon fiber 21700 tube and a whole lot of spare bottles for a good price.
Still I waited, not sure what to expect from the Pulsar. I kept looking at the post every day but it seems like no one wanted to grab the deal. It felt like destiny, and I went ahead and grabbed the deal for myself.
I was very surprised by the Pulsar. Although I remember watching some reviews a while back, I forgot exactly how innovative the Pulsar is. The mod comes fully disassembled, which was interesting, but there are a lot of innovations in the bottle system that no one really explained well.
Anyway, here's how the new battery cap looks like: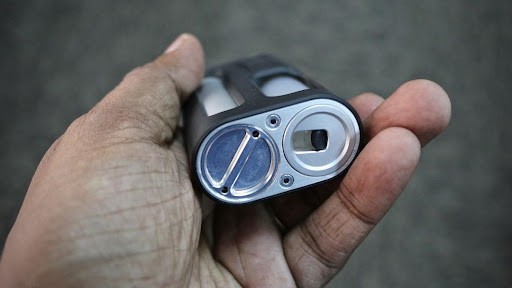 To be clear, this is most probably an OG Pulsar with upgraded battery cap. The original "Paw" cap was nowhere to be seen, but it did come with the Moddog keychain tool for the Paw cap.
Here's how it looks with the KRMA Bright, with a sandblasted topcap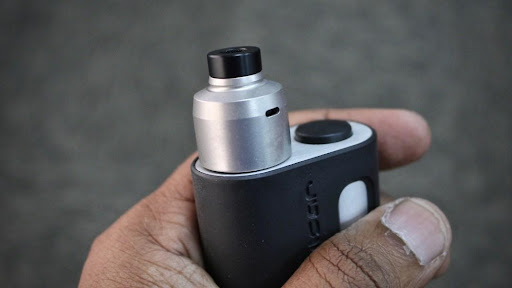 The new Pulsar comes in a few different color options like black, red and blue. The differences are very minor, mostly with a new BF pin and a new bottle lock for the BF pin other than the battery cap.
I went ahead and ordered the Pulsar leather case from the Original Moddog website. You can easily get a Pulsar from the website, most of the colors are in stock. You can also buy the 3D printed bodies and Pulsar parts.
I think I really love the Pulsar. So far, nothing to complain about. The 3D printed body just makes it look like a completely different mod, and its very easy to switch between bodies. The bottle has a huge capacity and works flawlessly. The Moddog 510 hits hard. 18650, 20700 and even 21700 batteries.
Unlike a lot of Italian mods that are just about the looks with almost no real innovation, the Pulsar has tons of little innovations everywhere. I really have nothing to complain about this mod.