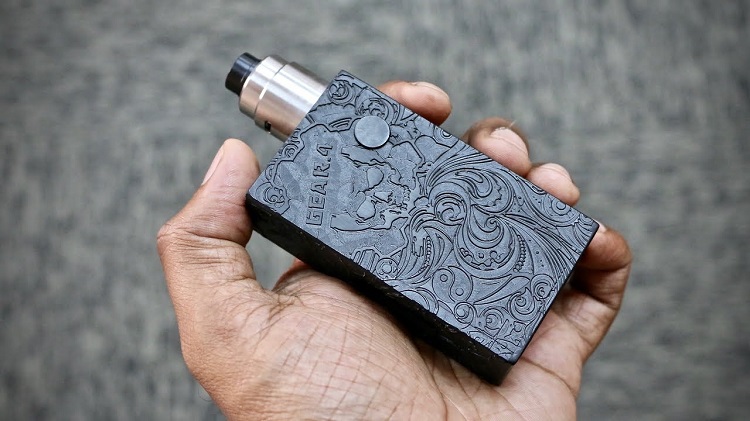 High-End Mod Flippers & Scammers – Beware!
In this video, I want to talk about high-end mod flippers & scammers, and how I almost got scammed. In my previous video, I talked about how to buy high-end mods and squonk gear. I recommend you watch that video before this one.
Sometimes, you just cannot get a high-end mod through Facebook groups or websites. This is because some are only sold at vape fairs and conventions. Unless you get to the convention and line up to get a mod, you'll need to consider buying one from high-end mod flippers.
What exactly is a "flipper"?
The term is used a bit confusingly in the vape community. Some people call anyone selling off their used high-end mods as flippers. Others only use that term when referring to people who buy high-end mods for the sole purpose of selling them off at a multiple of the actual retail price or RRP.
High-End Mod Flippers on Facebook
In the video I explain these few sites that I usually got to when I want to buy used high-end mods and atomizers:
High-End Mods Group – You can find a lot of stabwood mods here, along with some really good squonk mods and atomizers. Some people sell at RRP here but there are also flippers for th emost popular stuff.
Billet Box & High-End Trading Post – Get BB panels, stabwood panels, stabwood mods and some squonk stuff here. Again, some sell at RRP and some flip.
Squonker's Paradise International (Buy&Sell) – I get a lot of used squonk RDAs from this group, and most of the owners are usually selling at or about the RRP.
Squonk Trader – Another great place to hunt for that elusive squonk setup or find squonk accessories.
Mikey's Mod Mart – This is the flipper's paradise, where everything is sold at auction. Sometimes the auction starts at below RRP with no reserve, and with these you can land a good deal. However, most of the popular high-end mods start at way above RRP and get bid up to 8x the actual price.
High-End Mod Scammers & How to Avoid Them
In the video I explain a few important things to do when buying stuff from these high-end mod flippers:
Offer to pay the PayPal fees – Sellers will always ask for "F&F" which stands for "Friend & Family", a zero-fee money transfer feature in Paypal. However, using this method give you very little protection compared to the "Good & Services" option in Paypal. Paying the 4 – 6% fee is a good idea, unless you have bought from the seller before.
Ask for complete pictures – You need a good picture of the 510 area, the bottom of the mod and both sides. This is to ensure the condition is as what is stated, since the most common damage is usually at the bottom or at the 510.
Ask for demo video – If you are really not sure, ask for a video showing the mods is able to turn on and fire an atomizer. I have done this for others, so it's not too much to ask for. Some buyers would ignore you when you ask for this, and you should move on.
Ask for vouches – In the sale post, notice how many people are willing to "vouch" for the seller. If there are none, you can ask the seller to provide vouches. He may ask the same from you, since buyers can also get scammed by you if you decide to do a chargeback once you have received the item.
Check VapeCourt – The VapeCourt FB Group is usually the place where people report scams or bad deals as a last resort. They have a list of known scammers, and you may want to do a simple search to see if the seller's name is listed.
Even with all these tips, sometimes you get excited and just proceed with a deal because you do not want it to slip by. In the video I show you my purchase of a "brand new" SVA Penguin DNA75 mod from a high-end mod flipper.
As you can see, it was in horrible condition. Thankfully, I used the "Goods & Services" option in Paypal, which made this case easy to dispute since the condition was no where as near what was described. I got a refund for the purchase, but I did lose some money on the shipping fees to return the item.
I hope this guide was useful to you. It's certainly far more than I had when I first traded with high-end flippers and high-end groups on Facebook.